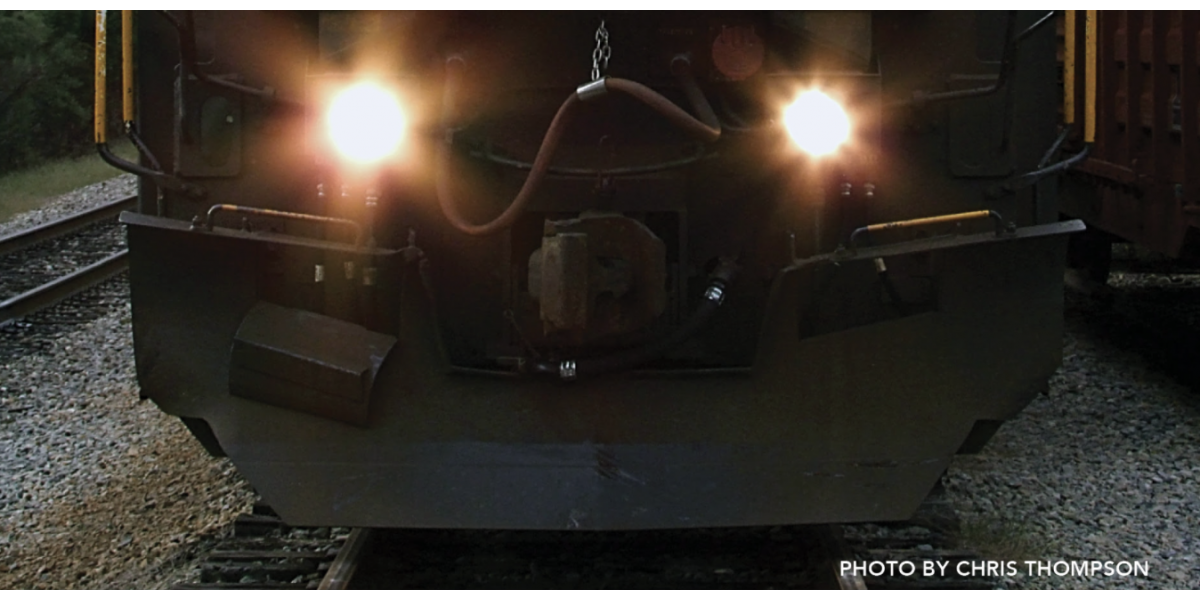 Time to Model: The Story of Ditch Lights
An Article by Drayton Blackgrove
Photos Credited to Contributors
THE HISTORY OF DITCH LIGHTS
Going back to the 1930s, railroads started to experiment with oscillating or rotating auxiliary lights on early diesels and steam locomotives. The purpose was to increase train visibility to motorists at rural grade crossings that did not have crossing gates.
The Mars Signal Light Company developed a locomotive headlight simply called a "Mars Light" to oscillate vertically, horizontally, or both, to catch the attention of motorists and pedestrians. The Pyle-National Company also created the similar Gyralight. It is distinguishable from the Mars Light in that it produces a circular or "elliptical" scan effect.
These two types of lights were mechanical which meant they had a lot of moving parts. Over time, the lights would need to be repaired or replaced which became a costly nuisance to many American railroads by the 1980s. As a result, less and less locomotives were equipped with auxiliary lights from the factory.
Metra, a commuter railroad serving the Chicagoland area, still uses gyralights in addition to ditch lights in 2022.
Nickel Plate Road was among the many railroads to use Mars Lights during the 1950s. Today, NKP 2-8-4 "Berkshire" no. 765 is preserved with its working Mars Light by the Fort Wayne Railroad Historical Society.
The concept of a "ditch light" was developed in the early 1960s by Canadian National. They were initially removable and were used specifically on trains running between Jasper, Alberta and Prince Rupert, British Columbia, as this route was notorious for landslides. The ditch lights were aimed to the immediate left and right of the right-of-way, and were developed so crews were able to spot any potential land/rockslides.
Ditch lights became mandatory on all Canadian railways in 1975 after a report was issued by the Canadian government that called for their permanent installment on all locomotives. The mandate was a direct result of a major derailment that occured on Canadian Pacific one year prior. The report found evidence that the derailment would likely have been prevented had the train been equipped with CN's innovative ditch lights. It would take over two decades for ditch lights to be mandatory in the United States.
This 1984 CP Rail ad shows ditch lights in use over a decade prior to the FRA mandate in the United States.
In the early 1990s, the Federal Railroad Administration conducted a series of surveys to determine the best way to increase train visibility at grade crossings. Auxiliary lights like the Mars, Gyra, ditch lights, and rotating beacons were all tested in a variety of locations across the United States. By 1996, the FRA concluded that ditch lights were the most-effective way to increase a train's visibility at grade crossings.
On December 31st, 1997, the FRA mandated that all locomotives ordered new and all existing road locomotives were to be equipped with ditch lights. However, there are some exemptions to the FRA's ruling. Namely, if a locomotive is already equipped with an auxiliary light of a certain brightness, such as a Mars of Gyra, ditch lights are not required.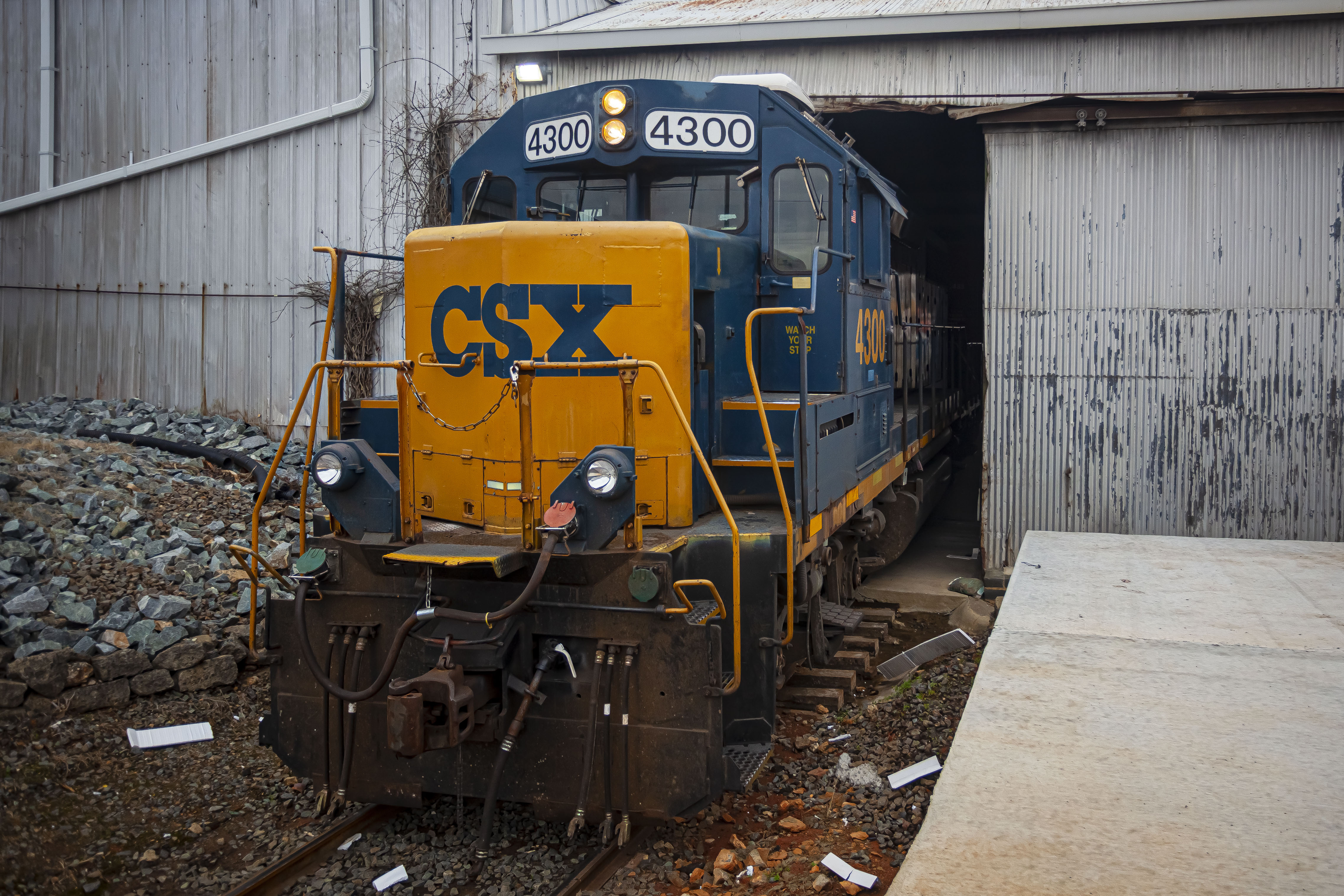 Another exemption is that any non-commuter service locomotive built prior to December 31st, 1948 is not required to have auxiliary lights. To give an example, since Clinchfield Railroad no. 800 was built in 1948 as an EMD F3A, the FRA did not require the locomotive to be equipped with ditch lights prior to pulling the 75th Anniversary Santa Train in 2017.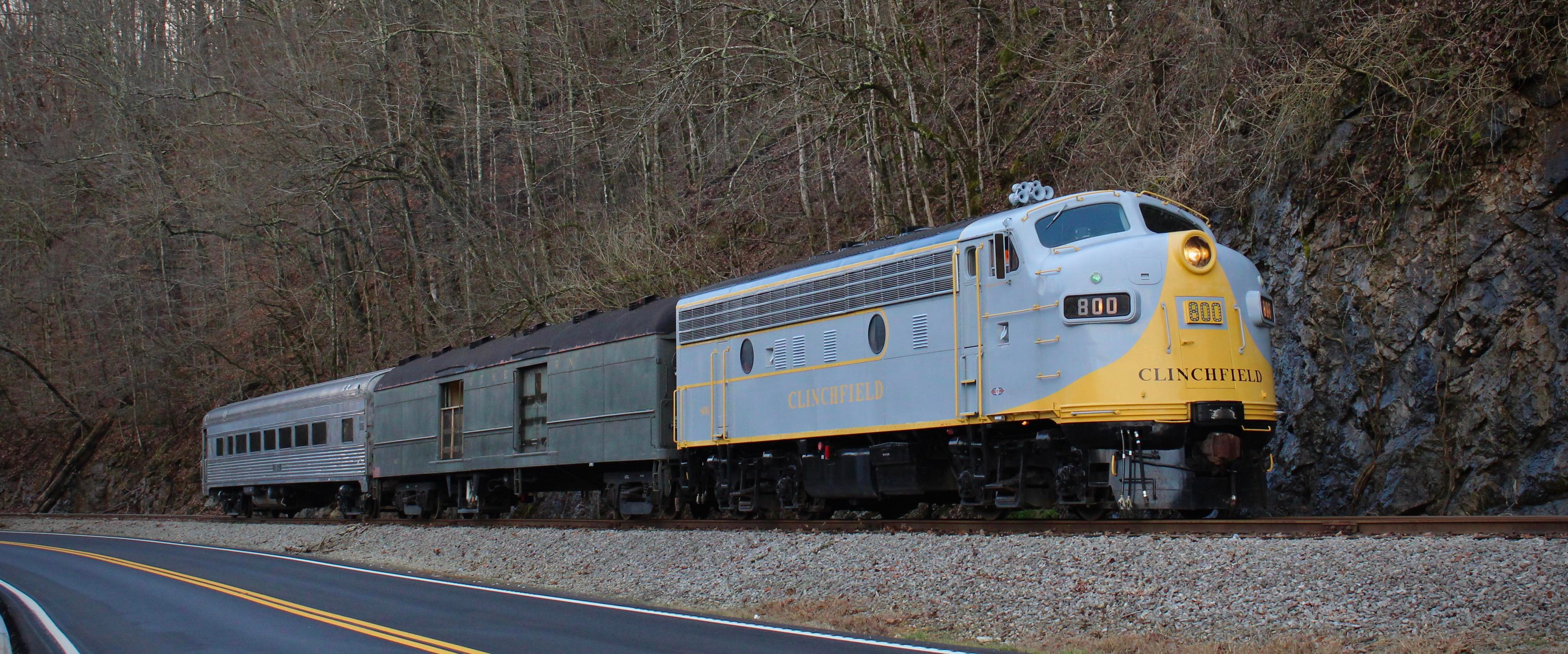 DITCH LIGHT USE TODAY
Since 1998, all locomotives built new have been delivered with ditch lights aside from yard slugs which are often built by the railroads themselves. Per the FRA's mandate, locomotives without ditch lights are not allowed to travel faster than 20mph over grade crossings. That's why you rarely see locomotives running without them except for on branch lines, shortlines, or scenic railroads with lower track speeds.
Norfolk Southern and Canadian National are the only two Class I Railroad companies that order their locomotives from the factory with ditch lights on both the front and rear. Since CN serves many rural communities in Canada, there are not many options for turning locomotives. As a result, having ditch lights on both ends saves time and allows them to operate at track speed anywhere.
Norfolk Southern trains occasionally operate with the lead locomotive running long hood forward, a tradition carried on from its predecessor railroads that was commonplace until the mid-1990s. While running this way has gone out of style, NS still prefers ditch lights on both ends to prevent train crews from wasting precious transit time on wying locomotives in yards.
If a lead locomotive with ditch lights on the front has a mechanical failure and the second locomotive is facing long hood forward without ditch lights on the rear, CSX sometimes uses magnetic ditch lights that plug into a locomotive's power source so that trains can operate at track speed without being delayed.
Although it is not required for ditch lights to flash or oscillate, some railroads prefer flashing ditch lights for even more visibility. Eastern Class I Railroads like Norfolk Southern and CSX prefer them to flash while western and Canadian railroads stick with stationary ditch lights. Amtrak also uses flashing ditch lights on all of their locomotives and cab cars.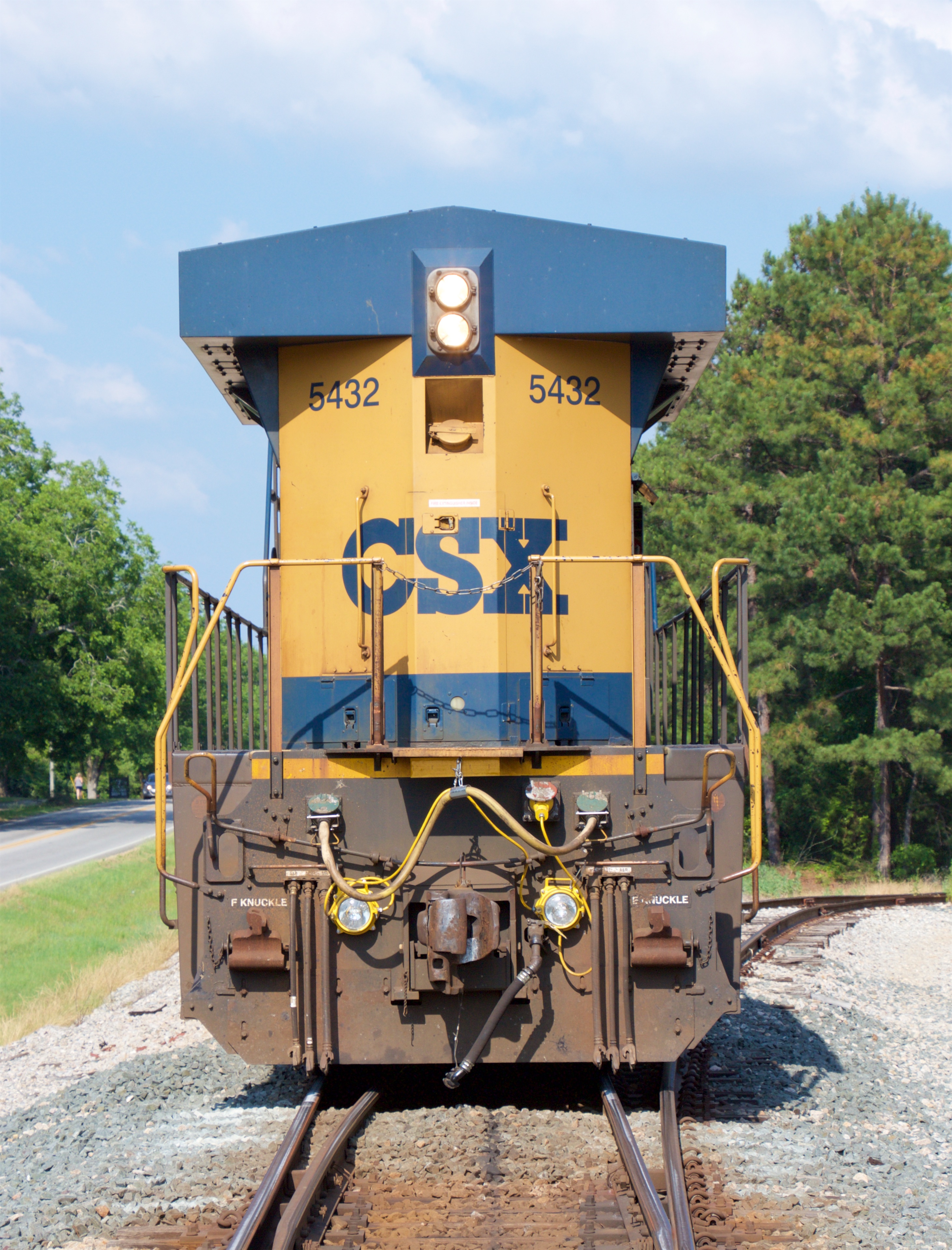 DITCH LIGHTS IN MODEL RAILROADING
Prior to the late 2000s, it was difficult to find HO or N Scale locomotives equipped with ditch lights from the factory. Part of this was because of tooling and technology limitations. Retooling locomotives is expensive and early decoders did not always have enough functions for auxiliary lighting effects. Not only that, but for decades, incandescent bulbs were used to light model trains which were not prototypically bright.
When we founded our company almost 8 years ago, we wanted our models to reflect their prototypes as closely as possible. From decades of industry experience and from our conversations with customers, we concluded that the best way to interest young people in our favorite hobby is to equip our models with as many lights and animations as possible.
Since 2015, all ScaleTrains™ HO and N locomotives, from our Museum Quality™ brand to our Operator™ brand, have been equipped with LED lights. Following our tradition of railroad, road number, and era-specific details™, all modern era Rivet Counter locomotives are equipped with ditch lights.