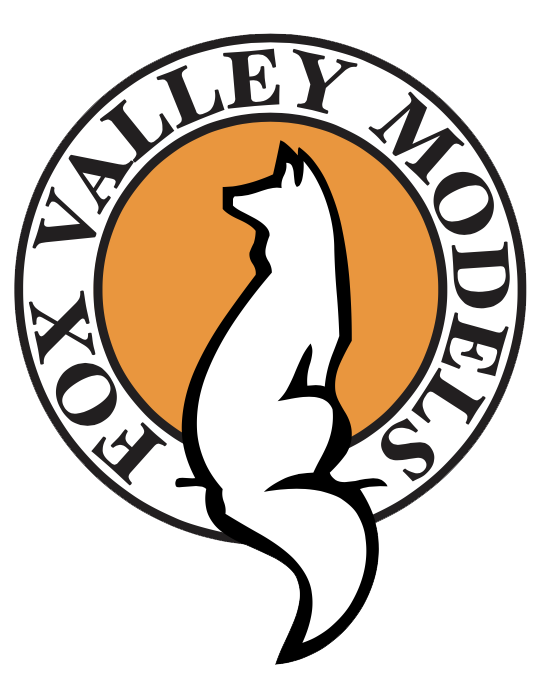 ---
Just over a year ago, ScaleTrains™ welcomed Matt Gaudynski, owner of Fox Valley Models™, as a full-time Senior Product Developer. In his short time with ScaleTrains, Matt has played a key role in helping bring the ex-MTH HO and S scale tooling back to market as well as expanding ScaleTrains N Scale offerings with several all-new locomotives and freight cars.
Shane Wilson, President at ScaleTrains, commented on Matt's position within the company. "We're thankful to have Matt on the ScaleTrains Product Development team. Matt brings several decades of experience with a wide range of skills from retail to distribution to manufacturing. He's also a passionate N and S Scale modeler which is important because we really see tremendous growth for our company in these areas."
As Matt and ScaleTrains' relationship grew, it became apparent ScaleTrains would make a good home for the Fox Valley Models line of HO and N Scale locomotives and freight cars. Today, we're excited to announce ScaleTrains has purchased Fox Valley Models.
"The Fox Valley Models brand is in good hands at ScaleTrains and is supported by a top-notch team," said Gaudynski. He continued, "I'm happy to be part of the team and look forward to continuing the Fox Valley Models brand under the ScaleTrains umbrella."
"This is just the beginning," commented Wilson, who also said the first two models to be produced by ScaleTrains are the N Scale GE ES44 and Trinity RD-4 Hopper. According to Wilson, work is already underway to add DCC and sound to the GEVO. In addition, all detail parts will be factory installed. To bring the models to market as soon as possible, production will continue at Fox Valley Models current factories.
"When the Fox Valley Models GE ES44 was first introduced in 2009, it was revolutionary. With roadname-specific cabs, trucks, bodies, headlight placement and handrails – the new GEVO could closely match a number of railroads all in a single new locomotive release," Gaudynski said. He continued, saying, "The model has stood the test of time which is why we're happy to bring it back with numerous factory-applied parts and ESU LokSound™ 5 available directly from the factory."
New Fox Valley Models products will be available directly from ScaleTrains.com as well as the Select Retailer™ network.
Fox Valley Models will carry the ScaleTrains standard 1-year warranty. This is automatically extended to 2-years for purchases directly from ScaleTrains and can be extended for purchases made at a Select Retailer by registering online.
You can preorder our the Fox Valley Models ES44 locomotive and RD-4 Coal Hopper car by clicking on the products to the left of the page. Preorders for your favorite roadnames and paint schemes are also due by Monday, July 11th so be sure to place your preorder today or find a Select Retailer.
© 2022 ScaleTrains.com, Inc. ScaleTrains, Fox Valley Models, and Select Retailer plus their respective logos are trademarks of ScaleTrains.com, Inc. "LokSound" is registered trademark of ESU Electronic Solution Ulm GmbH & Co KG. This product is made under trademark license from GE Transportation and CSX Transportation.