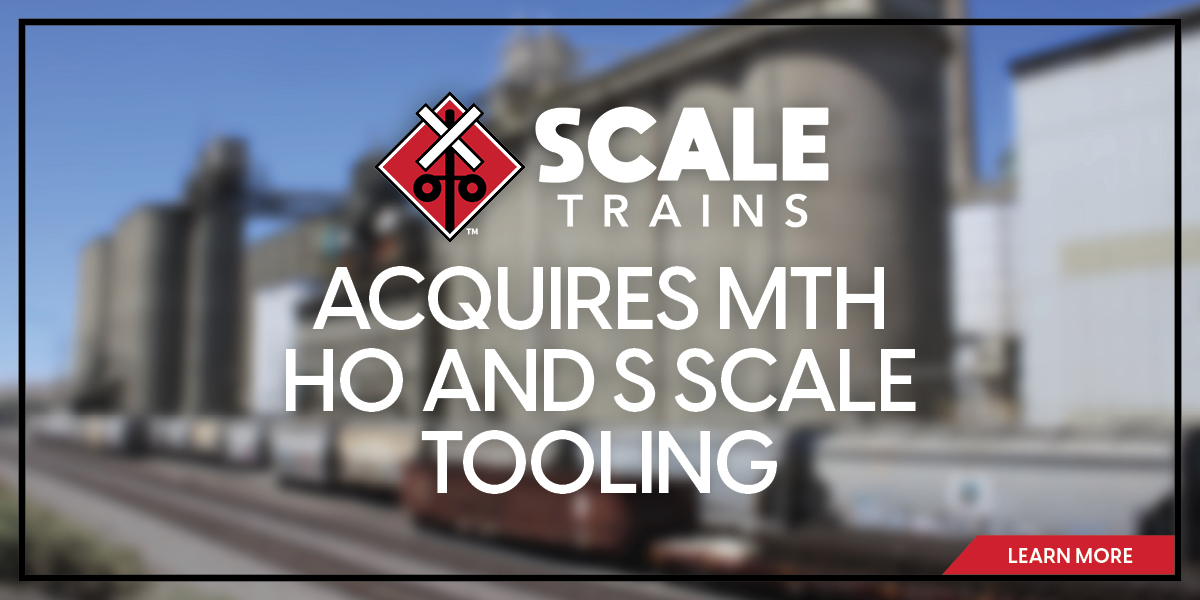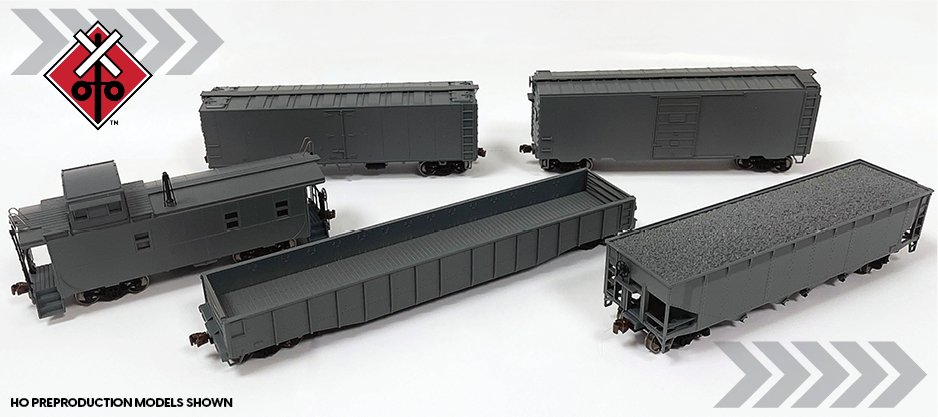 June 9, 2022
We acquired MTH Electric Trains HO and S scale tooling in late 2020. Over the course of several months, we moved over 800 tools from MTH's factory to ours. We quickly realized we needed someone to oversee the transition so we hired a Senior Product Developer in May 2021 to help.
Initially, we focused our energy on bringing several MTH HO locomotives to market quickly. Over time, we learned testing each tool and developing the electronics were going to take much longer than we anticipated. If all goes as planned, we'll announce our first HO steam locomotive and matching passenger car set during the first half of 2023 followed by additional steam locomotives and passenger cars when appropriate every few months.
To bring MTH HO and S models back to market sooner, we started working-on several freight car projects. In the photo above are five HO models that will be added to our Kit Classics line. The car first will be announced at the National Train Show in August with additional cars to follow soon after.

We're making progress on the S Scale line too. The 2-Bay Hopper and Steel Boxcar testing is nearly complete (see photo above). The Extended-Vision Caboose is in process now and will require additional time as we recreate some missing parts and develop the electronics for the lighting system. We've also begun work on the track line.
As you can see, we're making progress. Stay tuned to our newsletter and Facebook for the latest updates.
---
ScaleTrains.com™, Inc., a leading manufacturer of HO and N Scale model trains, announced the acquisition of M.T.H. Electric Trains® HO Scale and S Gauge tooling assets.
"MTH is recognized as a leading manufacturer of HO scale steam locomotives. The purchase of MTH's HO products also allows us to broaden our product line into passenger cars, track, and more. We believe there is an opportunity to grow the S market as well," said Shane Wilson, President of ScaleTrains.com.
The acquisition includes steam and diesel locomotives, freight cars, and track in both scales. The HO tooling also includes turbine and electric locomotives, subway sets, passenger cars, and more. Engineering schematics for several all-new steam era HO projects were also received as part of the agreement.
"ScaleTrains.com has a great reputation in the industry and the M.T.H. HO tooling will make a great addition to their already impressive HO lineup," stated Mike Wolf, President of M.T.H. Electric Trains, "S Gauge fans will find the ScaleTrains.com team loaded with talent and model railroading experience."
Both scales are being melded into ScaleTrains.com umbrella of brands including Rivet Counter™. Several molds have been transferred to the ScaleTrains.com factory and testing is already underway. Over the next few months design will begin to convert the models to accept the ScaleTrains.com motor and change to ESU-LokSound® electronics including DCC & sound. The first models are expected to be available in 2022. ScaleTrains.com is making significant investments in infrastructure to better service more brick-and-mortar retailers in the future. Although ScaleTrains.com is currently not accepting new retailers, dealers are welcome to send their contact information to retailers@scaletrains.com in anticipation of opening new brick-and-mortar accounts within the next year. M.T.H. Electric Trains will fulfill all outstanding customer HO and S Scale preorders. In addition, service and support for products sold by M.T.H. Electric Trains will be serviced by the current M.T.H. Authorized Service Center network. This includes part sales.
Products manufactured by ScaleTrains.com will be serviced by Product Support in Benton, TN.
For additional information, please contact Sales@ScaleTrains.com.