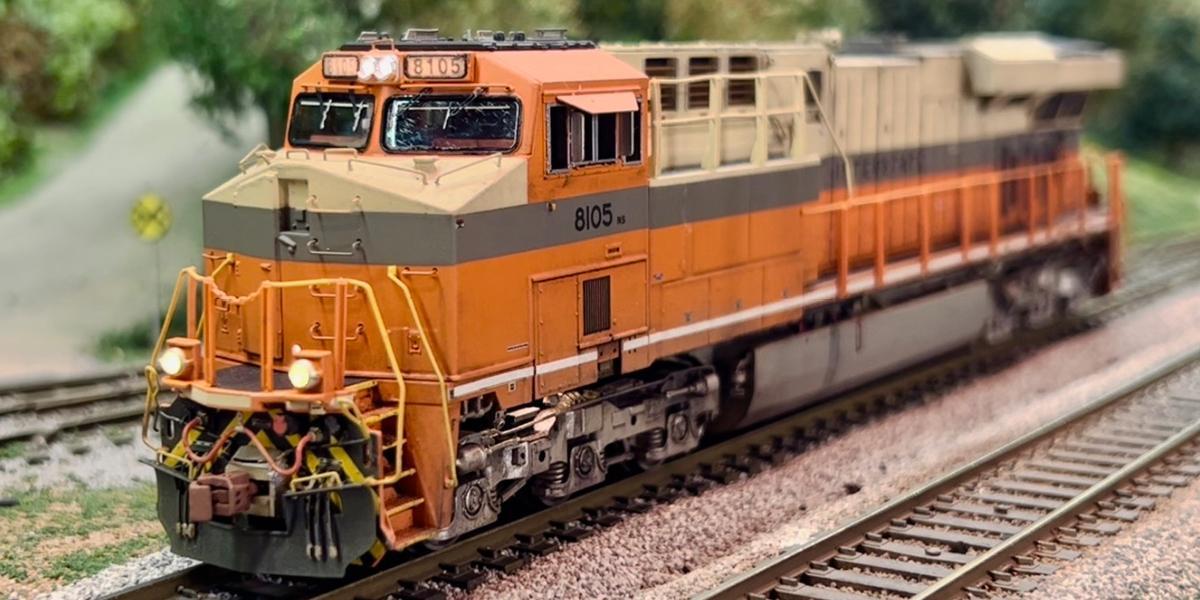 Video: Weathering Modern HO Scale Locomotives with NSModeler24
In this week's Time to Model™ feature, we're showcasing an in-depth video by Josh Clark, also known as NSModeler24 on YouTube, who will show you the step-by-step process of how to weather a Rivet Counter™ HO Scale GE ES44 GEVO Diesel Locomotive.
Over time, locomotives and freight cars become dirty from industrial environments such as yards, factories, and refineries. Not to mention, extreme weather conditions all over North America can have an adverse effect on paint, causing the cars to fade over time. Weathering your HO or N Scale equipment allows for a more prototypical feel because unless the freight car was built and shipped out that very day by the manufacturer, odds are, it's going to have some dirt, rust, faded paint, and graffiti.
Watch the video below.