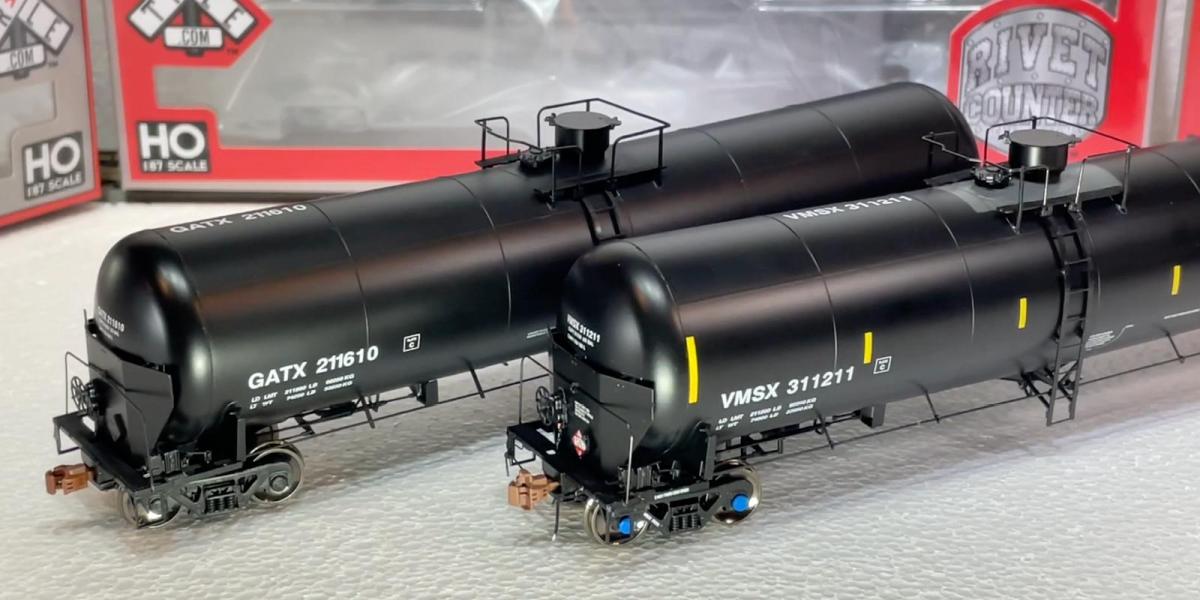 Video: Trinity 31K Gallon Tank Car Review
For this week's Time to Model™ feature, we're showcasing a well-done and thorough review video from My Life's Tracks on the latest run of Rivet Counter™ and Operator™ HO Scale Trinity 31K Gallon Tank Cars with Headshields. The video compares and contrasts the differences between the two brands to help modelers decide which version is right for their layout and budget.
Learn more about these terrific tank cars by watching the video below.