An Article by Todd Arnett
BNSF 4337 has found a home on the NS Princeton-Deepwater District. In order to properly fit in my "modern" era (modern being very broad), this unit was weathered so as to appear with some age.
The first step was to mask all windows and lights. I then applied Tamiya Black Panel Line Accent Color to the truck springs and the space between the doors of the carbody in order to add depth. The Tamiya Accent Color has a fine tip brush for application that will allow the paint to spread and fill all recessed areas quite nicely. Once dry, I applied an initial coat of Dullcoat. I did want one of the air tanks and the air conditioner to appear as being replaced so I masked these items prior to weathering. Once completed with these steps, it was back to the airbrush.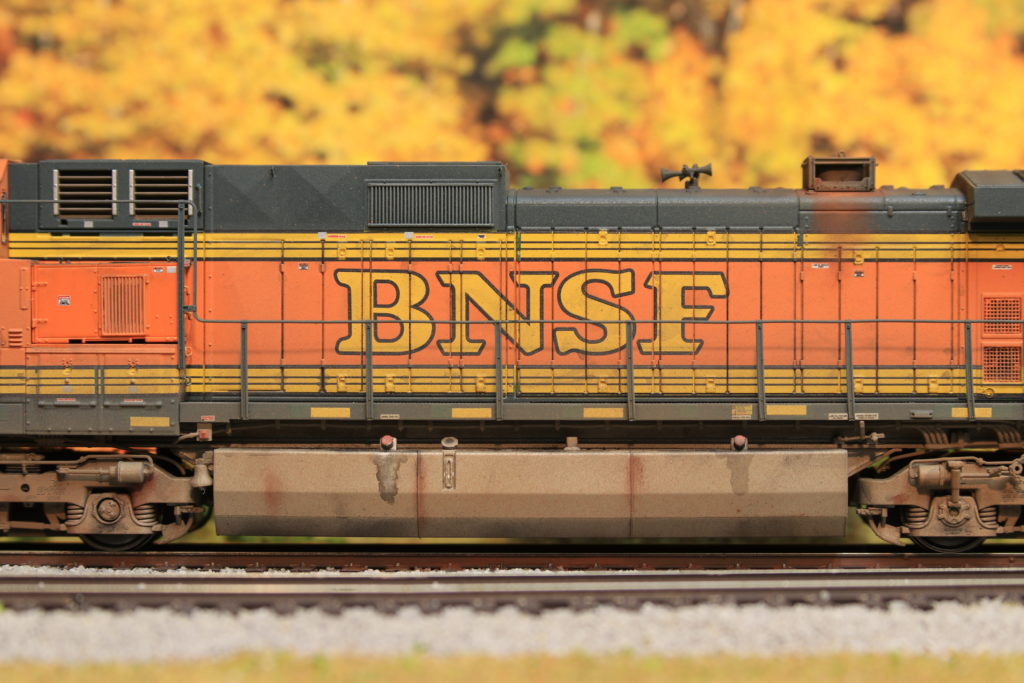 I didn't want an excessive weathered appearance of the entire unit, only the trucks, fuel tank and side sills. This reflects how I best recall the units in the H2 scheme from my past travels to Arizona. For this I used two specific paint colors, Model Master military brown and dark tan. The dark tan was lightly applied to the entire model just to add some age. The military brown was applied to the trucks, fuel tank and side sills but in a heavier manner.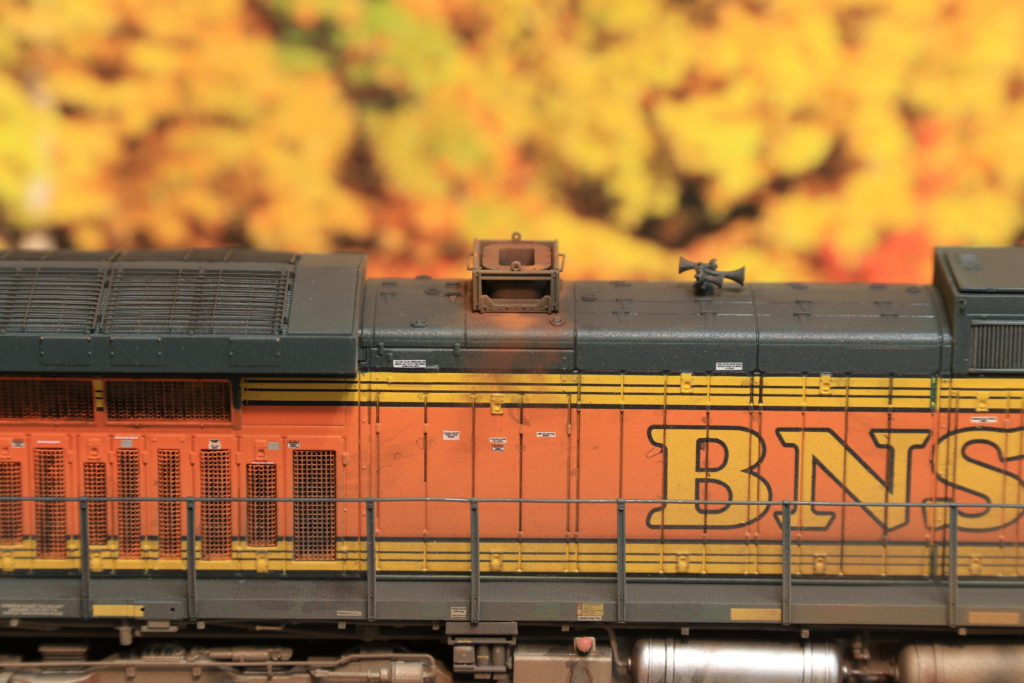 After a final coat of Dullcoat, I applied various shades of rust (dark, medium and light) on the exhaust stack, truck side frames and fuel tank. The diesel fuel overspill on the fuel tank is a light application of the Tamiya accent color. BNSF 4337 is now ready to assist in moving coal on the Princeton-Deepwater District!
Learn more about Todd's layout in our first ever layout tour video. See it below.