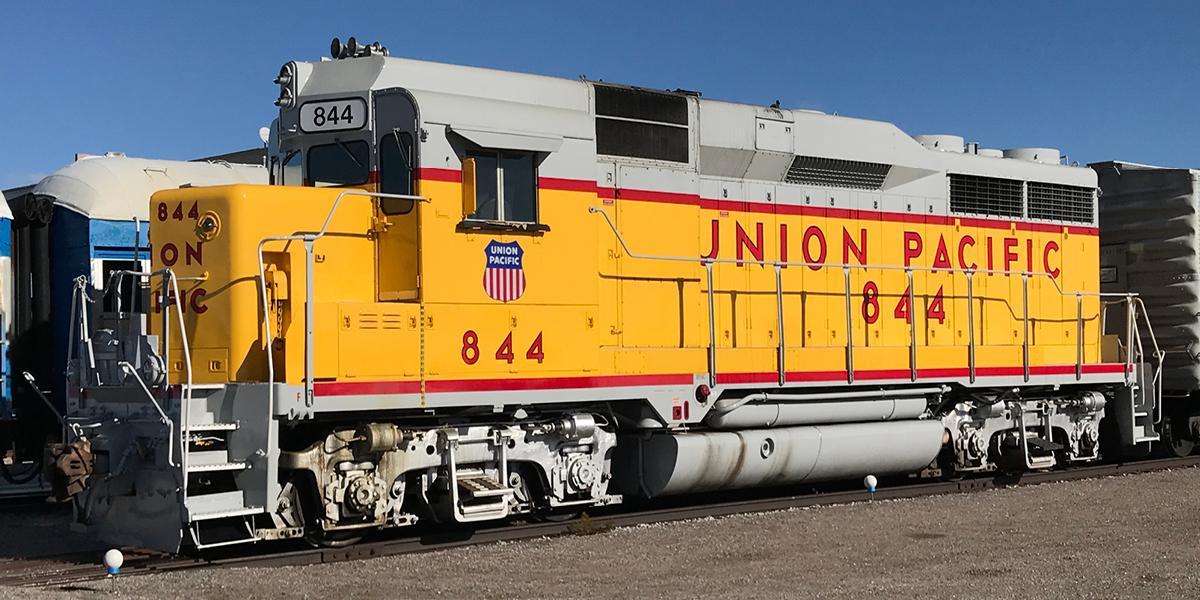 Time to Model: GP30 Jackpot in Nevada
Article by Paul Ellis, ScaleTrains™ Founder and Vice President of Product Development
Photos by the Author and Mike Hopkin
One of the enjoyable aspects of the product development job is the opportunity to do field research from time to time. Even with terabytes of photos, builder drawings, and other references on a particular subject, whenever possible it's best to document the real thing, since drawings may contain errors (it's not uncommon for changes to happen on the erecting hall floor that may not be documented), and photos may not cover a specific angle. Such was the case with the EMD GP30. While we had a small stack of books, photos, and some drawings covering one of the most distinctive locomotives to come from La Grange, we knew we would need to lay hands on a 1:1 example to fill a few gray areas in our research.
Living on the West Coast, Mike Hopkin and I were within an easy drive… with railfanning along the way, no less … of the Nevada State Railroad Museum in Boulder City, Nevada, about 25 miles southeast of Las Vegas. This museum is close to the historic Hoover Dam, and operates excursions on trackage that was originally laid by construction crews to haul material and equipment used in building the massive dam and supporting infrastructure. The museum is home to a number of interesting and rare railroad artifacts, including a preserved GP30, UP 844. Donated by Union Pacific Railroad, it arrived on the museum property in March 1989. After going through the proper channels and talking to the right people, we arranged to visit the museum and spend at least one full day documenting the UP 844 in January 2019.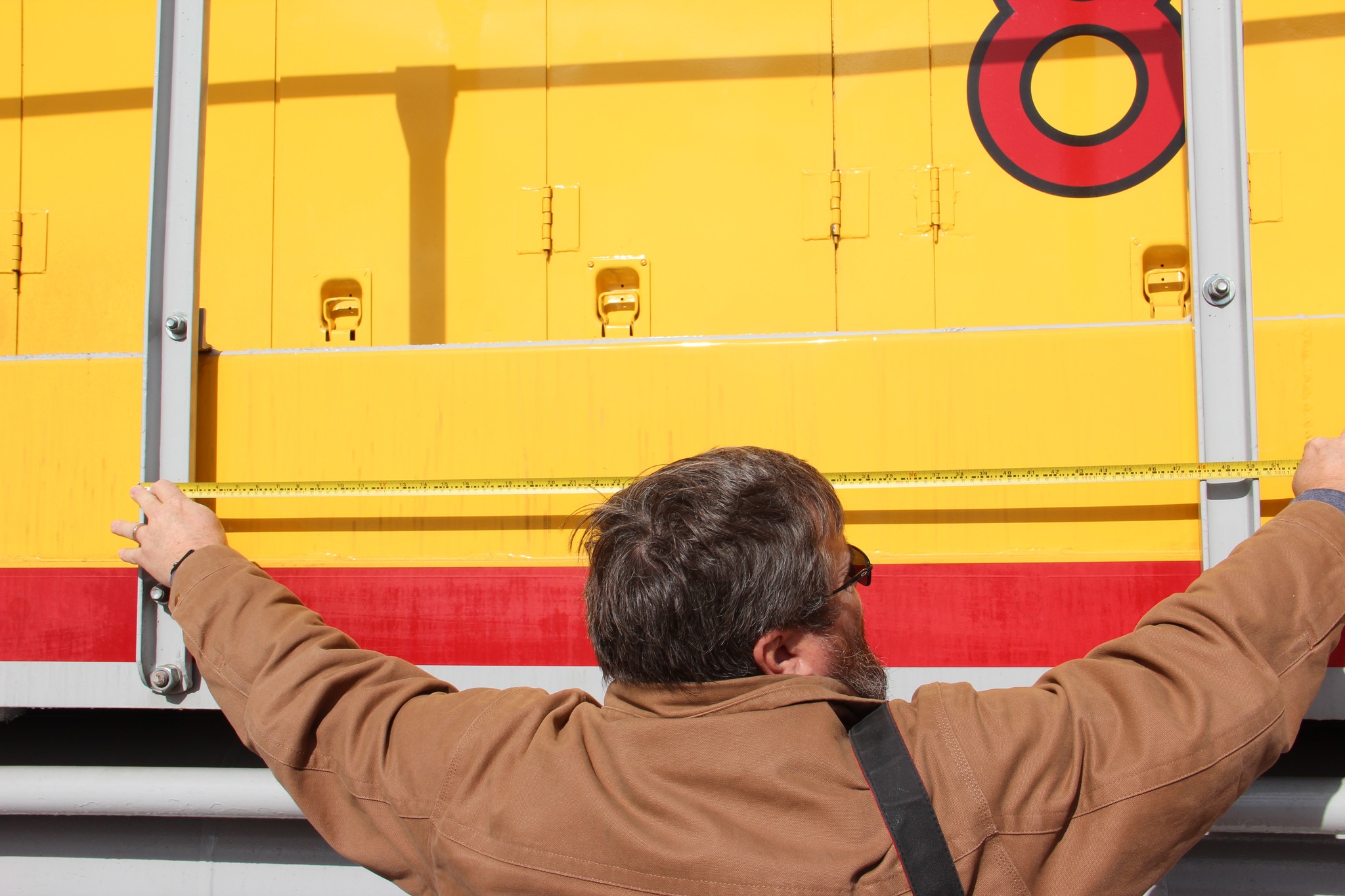 UP 844 would have had a nondescript existence on the UP like its siblings if it weren't for its road number, which it shared with an arguably more famous locomotive on the UP roster. Delivered to UP as part of a group of 75 GP30s built between June-September of 1962, it conflicted with UP 4-8-4 "Northern" type steam locomotive 844, built in 1944, which held the distinction of being the last new steam locomotive built for UP. Preserved by the railroad for its excursion fleet, the big Northern was renumbered to UP 8444 to make way for the diesel-electric upstart. The "new" UP 844 would settle into a long career on the UP, serving initially in fast freight roles in its prime, before eventually being relegated to secondary freight and switching roles in the twilight of its career, and finally being retired in January 1989, where it would eventually make its way to the museum (at the time of the GP30's retirement, UP FEF 8444 would reclaim its original 844 number).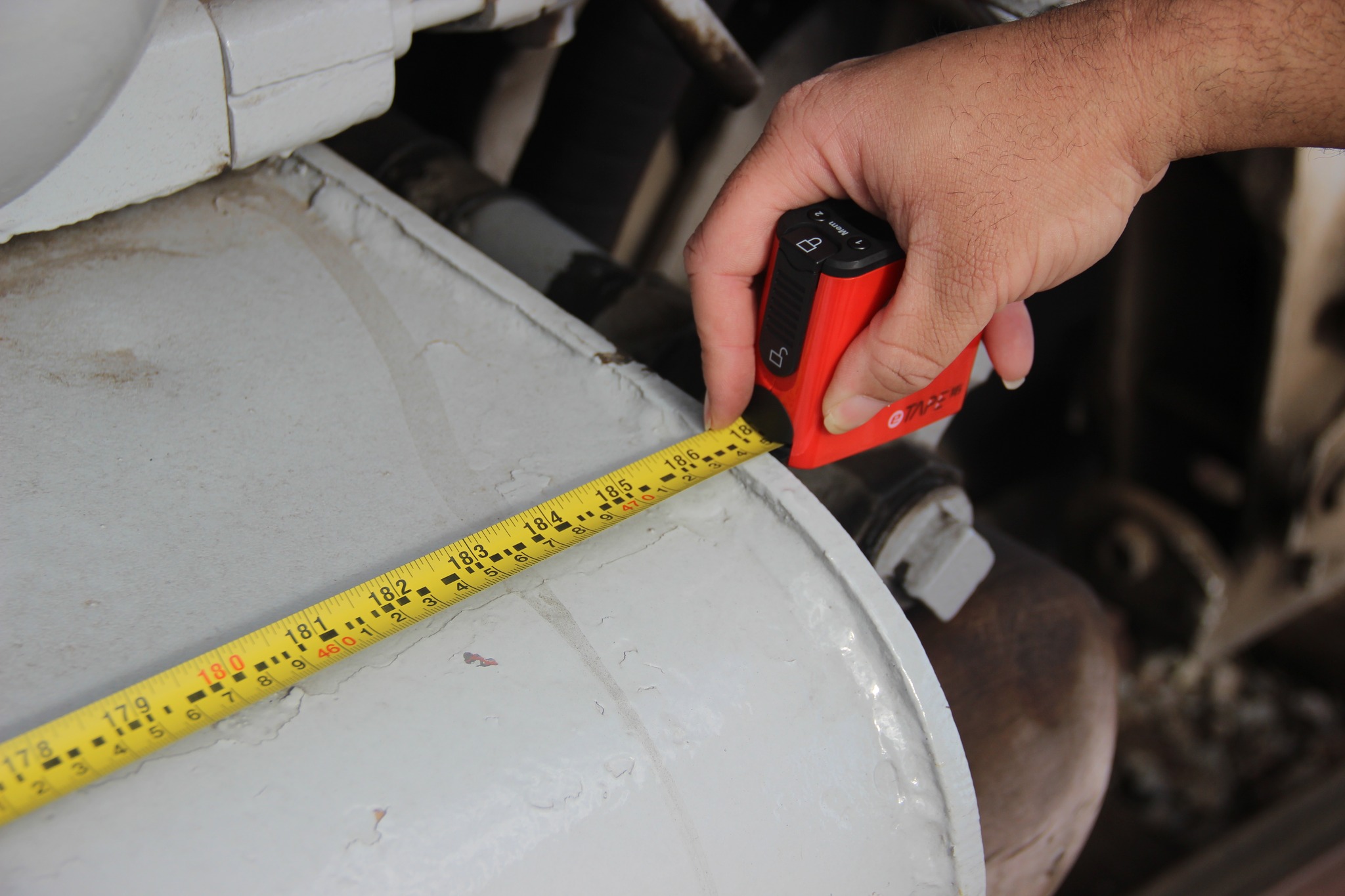 For field trips like this, we would bring along the usual tools of the trade: multiple tape measures (50' and 100'), calipers, forensics scales, and of course, our DSLR cameras with plenty of capacity on their memory cards. Having the proper PPE (Personal Protective Equipment) is also a must on any type of railroad, from a Class 1 to a museum, and includes eye and hearing protection, safety vest, gloves, and steel toe boots. Properly prepared for the trip, we made our way from the Los Angeles basin towards Las Vegas, spending a good portion of the 5+ hour drive following railroad right-of-way and shooting trains and equipment at locations such as West Colton Yard, Cajon Pass, Barstow, and Daggett along the way. While an enjoyable perk that comes with the job, it's also useful in yielding photos of equipment that we make or have under consideration to produce. We shot lots of Gunderson Multi-Max autoracks, for example, which came in handy as reference for carbody details, as well as paint and lettering details for our artists, to aid in the development of our model. Eventually we made it to our hotel outside of Vegas, where we settled in for the evening, readying ourselves for a busy day at the museum the next day.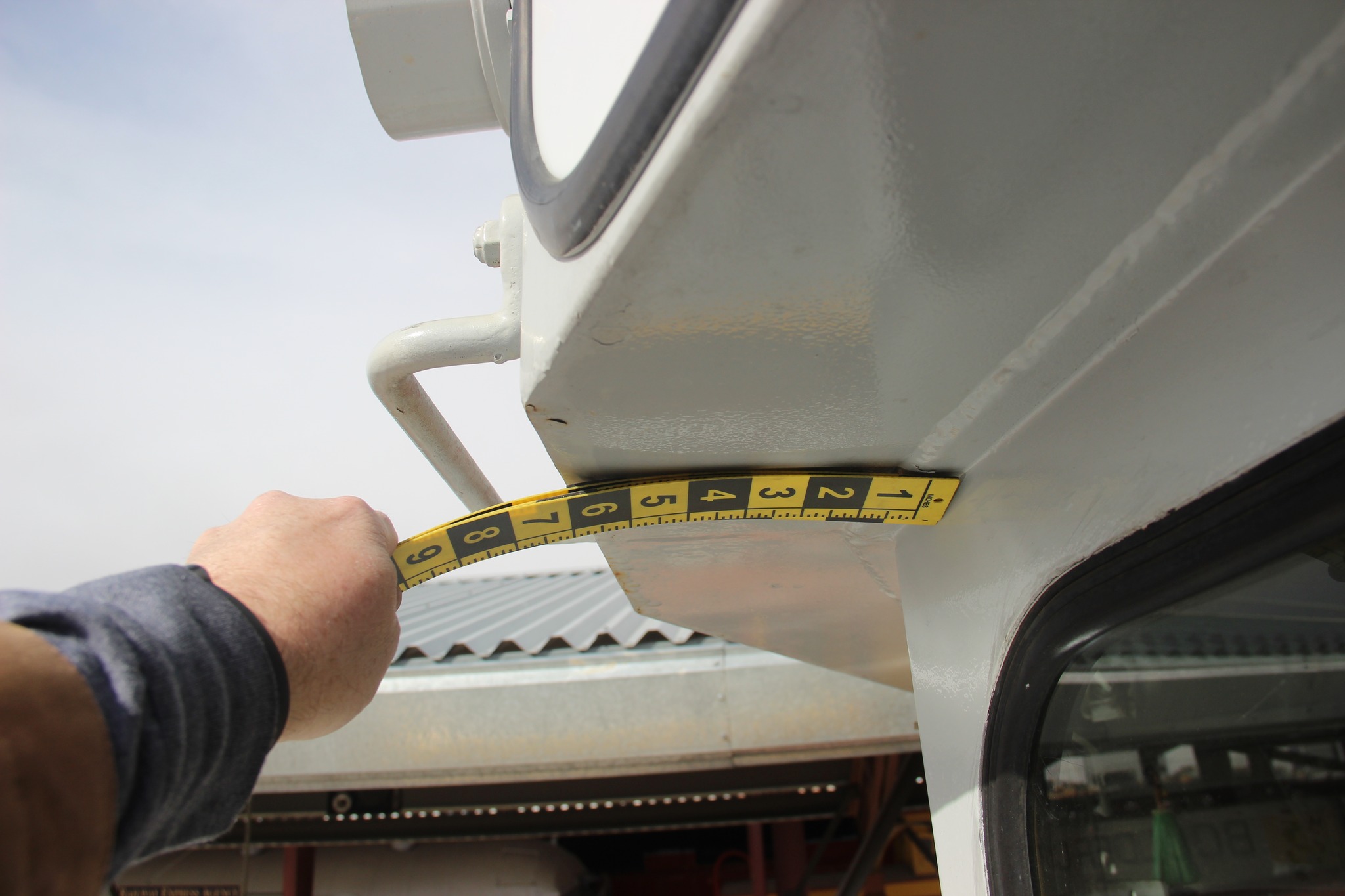 Arriving at the museum, we were greeted by their director and staff, who rolled out the red carpet for us, with UP 844 parked up front and center, resplendent in the early morning sun. Recognizing their schedule and not wanting to tie them up all day, we went through a safety briefing with the crew that would be working with us, and after that went to work documenting UP 844. Beforehand we had a checklist of key points to document on the locomotive, filling in blanks not covered by photos or drawings. For a relatively brief production span, the GP30 had a surprising number of production variations, called "Phases" by railfans, that are distinctive and need to be covered on a "Rivet Counter" caliber model. There were two variations of treadplate, for example, that were used; early production used raised "dot" treadplate on its walkway surfaces, carried over from GP7/9/18/20 production, while later GP30 production switched to an "x" pattern raised tread.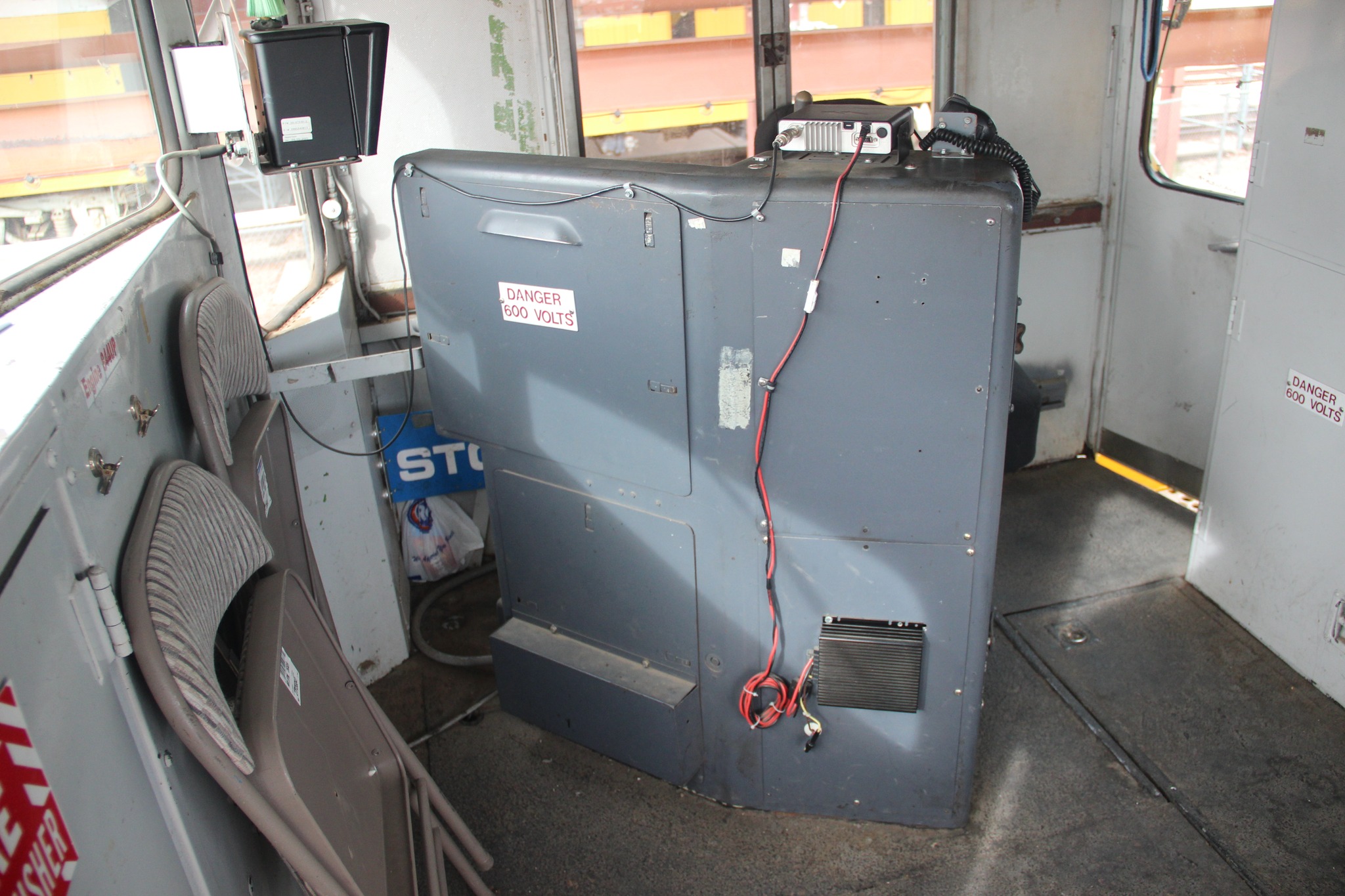 While the GP30's cab is known by most for its two variations … an early version with equal cab side lengths on both sides, and a later version with longer cab wall on the left side, done at UP's behest … not many have noticed that the cab roof has variations in the weld seam/lap joint pattern, varying depending upon when it was built. All told we documented about four different patterns that needed to be done for the project, with Mike being the brave one to climb up onto the roof of UP 844 to verify and document its particular roof pattern, as well as any new appliances or modifications added by the museum. Most of the day was spent walking all around the locomotive with forensics rulers and measuring tapes, documenting things like spacing between hood doors, generator doors, fuel tank, handbrake recess, stepwell dimensions, and on and on. A good rule of thumb is that when you think you've documented everything, there's inevitably something you missed that your CAD engineers will ask about at some point down the line, leading to last-minute scrambling to fill in missing data.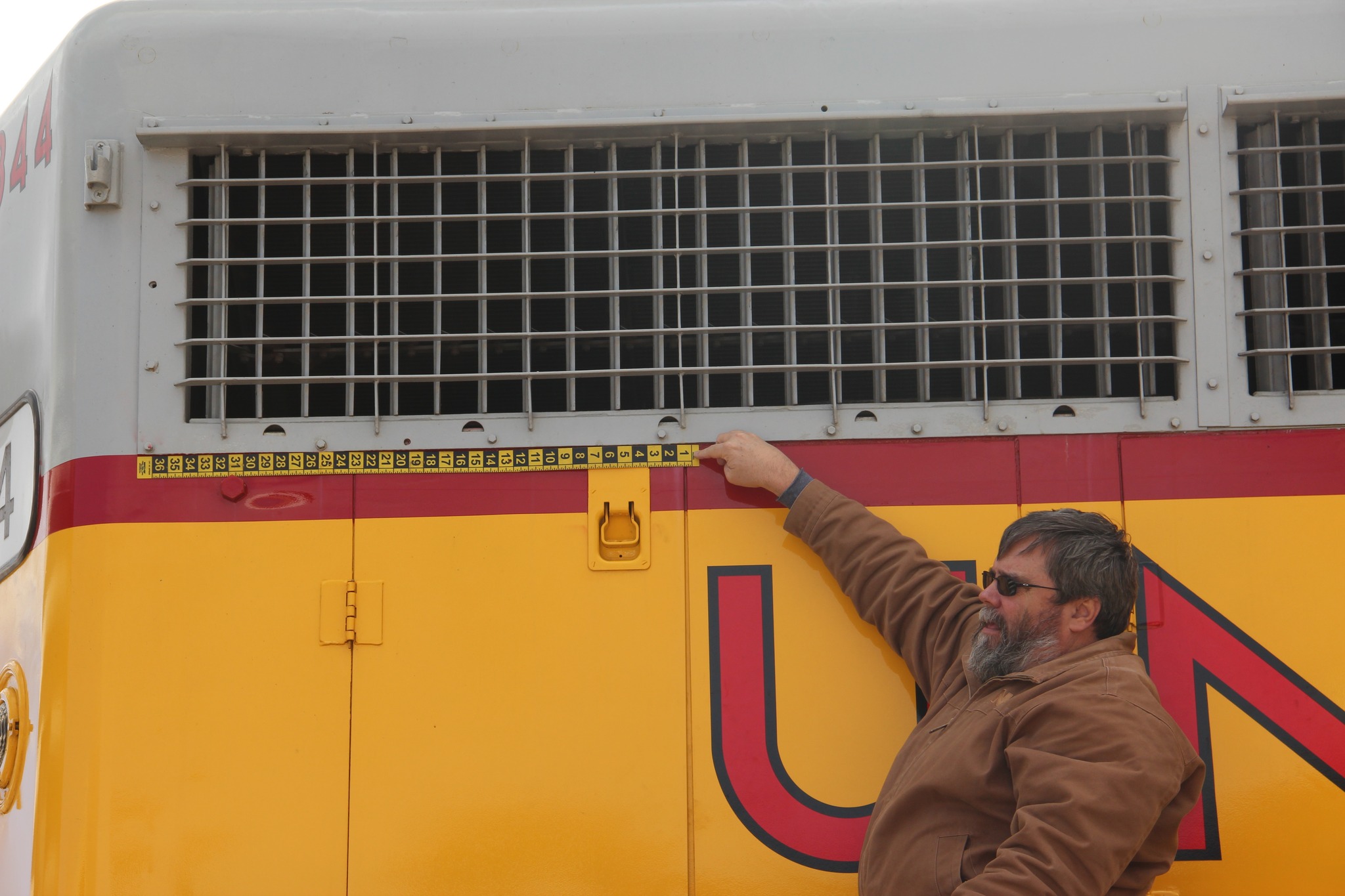 While we concentrated on the basic locomotive details, we also covered the unique paint and lettering UP 844 was wearing at the time, since we decided on the spot that we would offer a version of it as it appeared during our visit, in addition to the other railroad versions we intended to tool initially. The data we compiled during our visit would be sorted, edited, and added to the hundreds of other photos we had amassed, as well as drawings, that would be provided to the engineers at our factory to use in the design of the model. A lengthy Microsoft Word document is also provided, outlining the basic desired specifications of the model, design features we want included, as well as a roadname-by-roadname breakdown of specific details (horns, antennas, plows, etc.), and phase variations that need to be accounted for as well. Imagine a lengthy college term paper that takes several weeks to complete, covering nearly every aspect of an EMD GP30, that ties together all of the included photos and drawings, laying out what we expect the model to be.