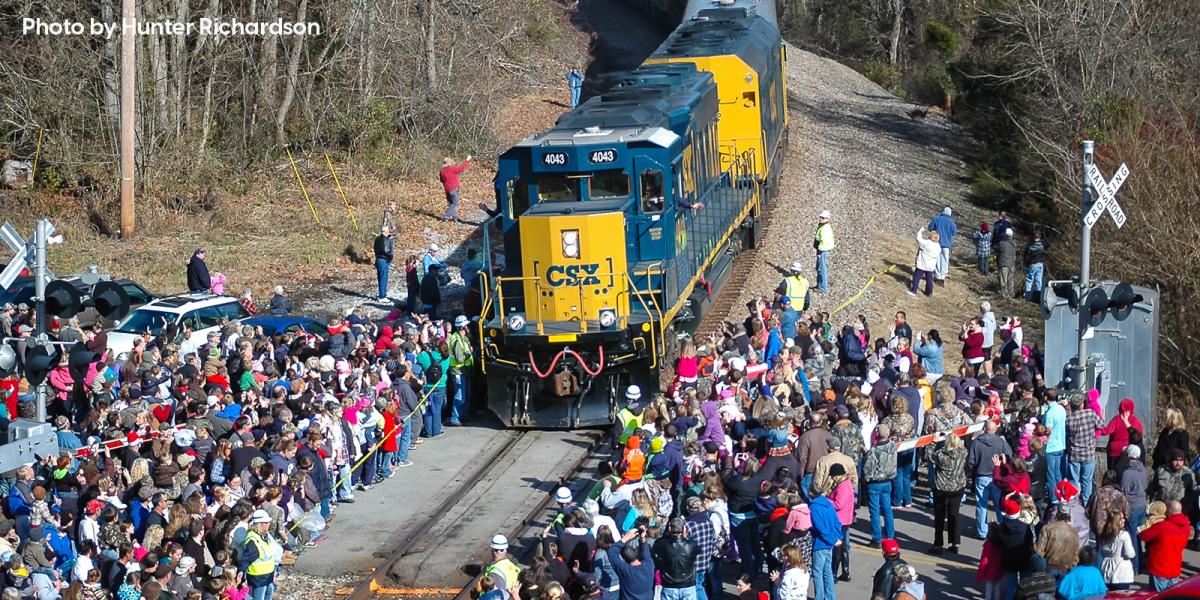 SD40-3 Pulls the CSX Santa Train
In the 2010s, CSX was looking to save on purchasing new motive power by rebuilding older locomotives at a fraction of what a brand new unit from GE or Progress Rail (EMD) would cost. With the EPA's stringent Tier 4 emissions standards on the horizon, brand new locomotives would come with a $3 to 5 million dollar price tag. As a result, CSX began to overhaul their fleet of aging SD40-2s, which were all approaching the four-decades-old mark, starting in 2011. The first 50 units were rebuilt at CSX Huntington Shops in West Virginia using SD40-2 cores. Later units would be rebuilt at Motive Power Industries at Boise, Idaho using SD40 and SD40-2 cores.
According to WVNCRails.org, upgrades included:
Heating and air conditioning systems

Modernized starting systems

New cabs that can withstand crashes

New control system

Positive Train Control technology
Today, many of these locomotives continue to pull freight trains on CSX, entering their fifth decade of service on a Class I Railroad. SD40-3s can be found all over the system in both road and local service. They've also been known to pull special trains like the CSX "Office Car Special" or the Santa Train. In fact, back in 2013, CSX SD40-3 no. 4043, a road number we're offering in our latest run of Rivet Counter™ HO Scale SD40-2s, led the Santa Train with one of the company's rebuilt F40PHs.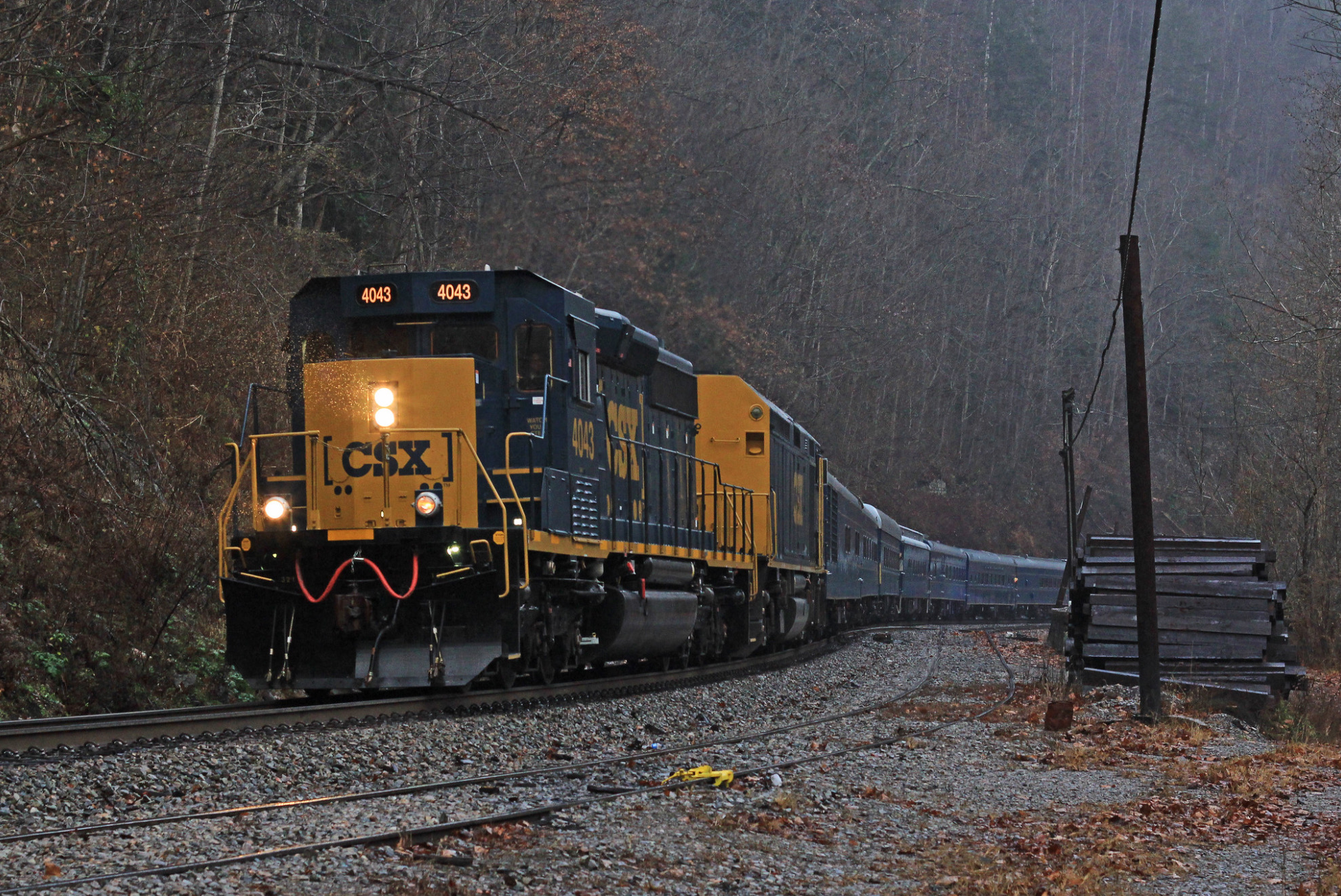 The CSX Santa Train actually began under the predecessor railroad, Clinchfield, which first started the annual tradition in 1943. The idea came about thanks to the influence of several Kingsport businessmen who wanted to bring the Christmas spirit to families in need. Every year, on the third weekend in November, the train runs the length of the Clinchfield's mainline between Elkhorn City and Kingsport, TN handing out gifts to the children along the route. The last Santa Train operated in 2019, with the COVID-19 Pandemic affecting the operation of both the 2020 and 2021 trains.
Since there isn't a Santa Train running this year, we're taking a trip down memory by revisiting our favorite memories from the 2013 CSX Santa Train. Below, you can watch an official video produced by CSX from that year's train. It highlights the volunteers' perspectives as they give out gifts to children and families in need, giving you, the viewer, an insider's look at the hard work it takes to plan and operate the train every year. So join us as we look back at the 2013 CSX Santa Train. Watch the video now.