Q&A With Modeler Evandro Luiz
Evandro Luiz is an N Scale modeler from Sao Paulo, Brazil. We first met him last year at the National Train Show in Salt Lake City, Utah where he shared his passion for N Scale model railroading with us. Evandro loves our Rivet Counter line and has a large collection of ET44 Tier 4 GEVOs that have been custom weathered for prototypical realism. Below, you will see several photos from his layout.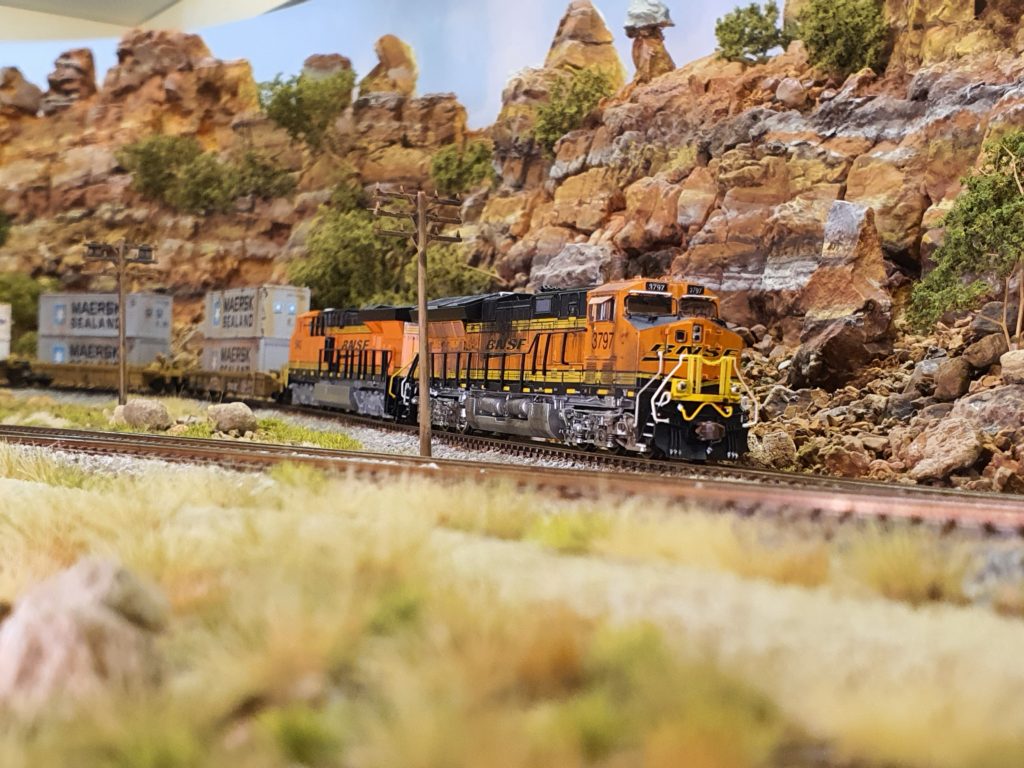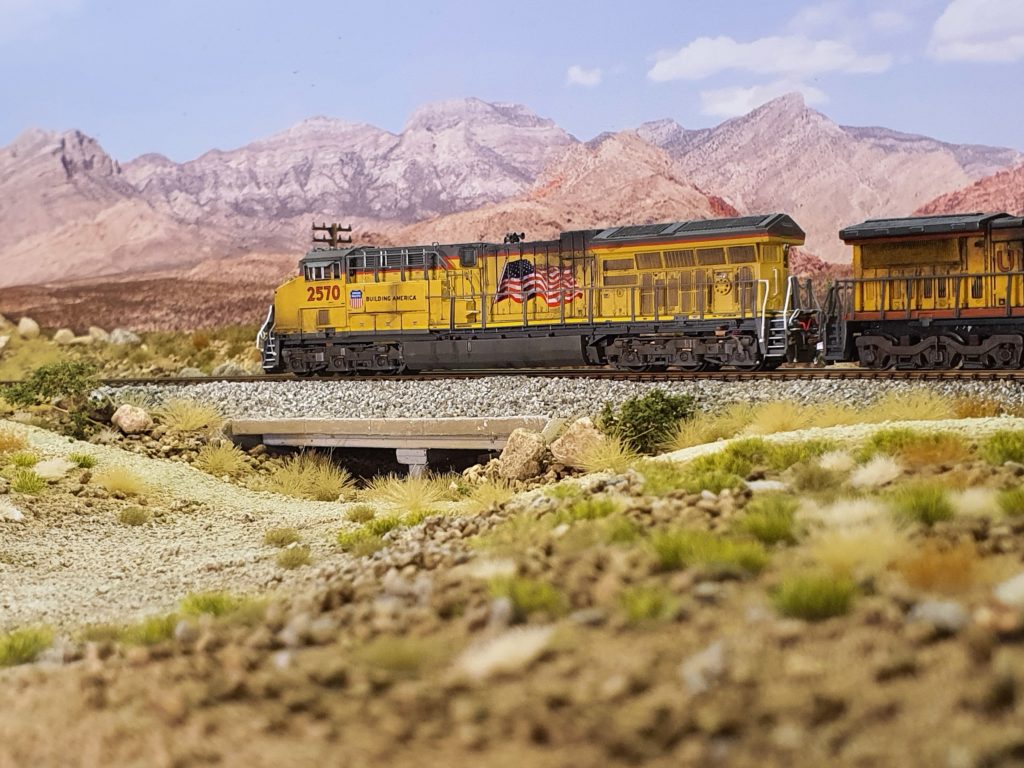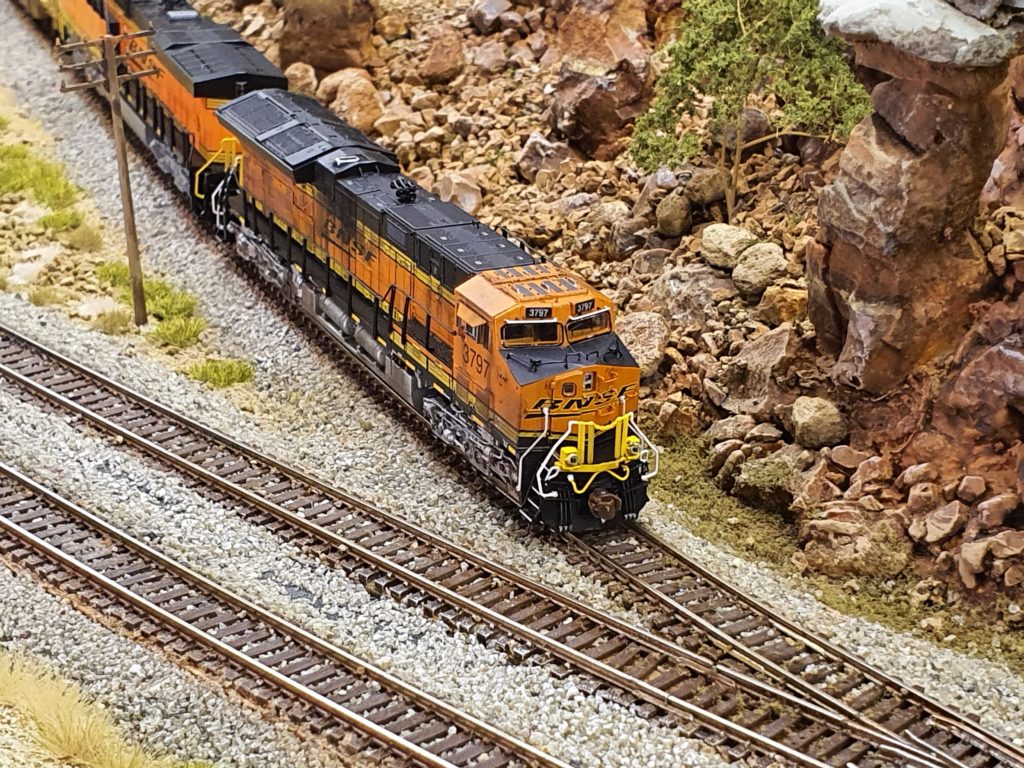 1. What was your first model railroad memory?
When I was 12 and saw a miniature train in a shop window, I was fascinated.
2. How did you get involved in the hobby of model railroading?
I won my first train on Christmas 1975 and Started building a small layout. Since then it was just history!
3. When did you first start building model railroads?
In 1975, when I bought my first Kibri kit, in a hobby product store, at that time it was very expensive.
4. Tell us about your background. What field do you work in?
I work in the field of advertising and photography for packaging and have been involved with that line of work since 1984.
5. What is your favorite thing about our N Scale models?
I love your models of diesel locomotives and hopper cars. I think they are simply perfect and rich in details!
6. Which ScaleTrains.com models do you have in your collection?
Currently, I have three diesel locomotives from ScaleTrains.com. They are BNSF and Union Pacific models.. One is a DASH-9 and I have two Tier 4 GEVOs. I bought some 5188 covered hopper cars as well.
7. When it comes to the Tier 4 GEVO, what are your favorite features?
I love the details on top of the cab but I also really like the window wipers, electrical cables, working LED ditch lights, and the highly-detailed trucks. They are perfect.
8. What sets ScaleTrains models apart from other manufacturers?
I think the level of details. So far, I have not seen any that have so many details as your Rivet Counter models. You really managed to put incredible details on the N scale models.
9. Being from South America, how did you first hear about us?
Through the internet and of course! And also through specialized magazines such as Model Railroad Magazine.
10. You often travel to America for model railroad shows. What's the furthest you've traveled to see a show?
I've been to several NMRA shows like Atlanta, Portland, and of course the latest one in Salt Lake City. I love to participate because you are able to meet other people who like the same thing as you do and the experiences are incredible.
11. Why do you think that American railroads popular in South America among modelers?
This is a good question. I think the variety of cars and the colors of the locomotives, which are beautiful, play into it. In Brazil, we also have many modelers who prefer to have their own national models represented. They like to model what they see in our country. We don't have many varieties of locomotives around here and unfortunately, we only have one manufacturer. We have nothing really as far as N scale goes in Brazil, only HO, and there are not many stores specializing in this hobby.
We'd like to thank Evandro for sharing these beautiful photos and his story with us. It was a pleasure meeting him in Salt Lake City last year and we hope to see him again soon at the next National Train Show.