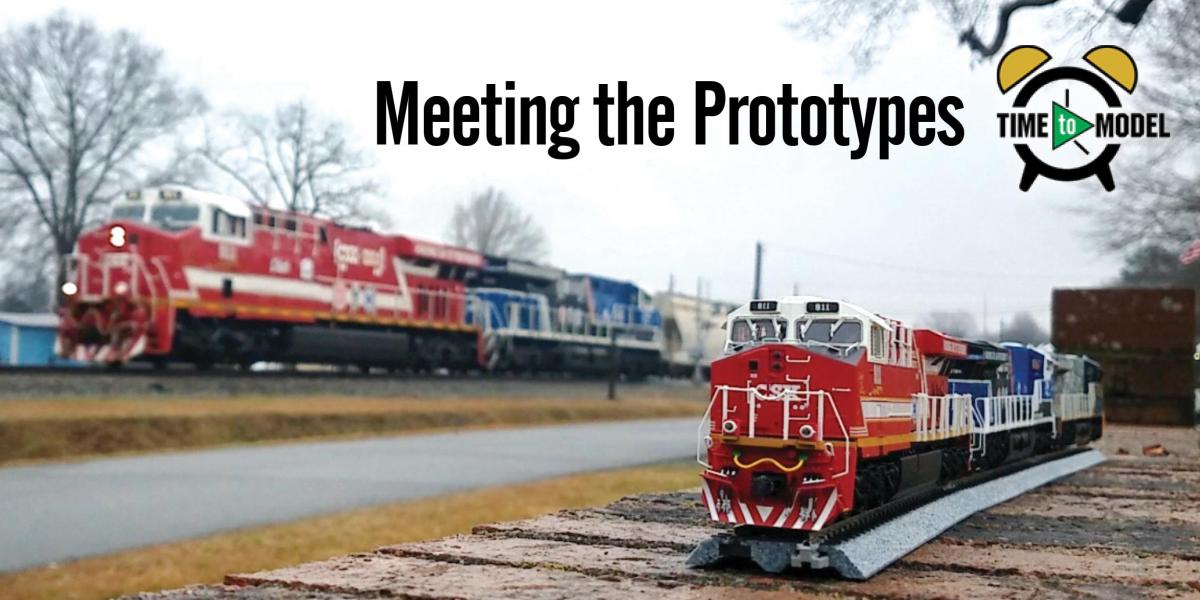 Pride in Service: Meeting the Prototypes
An Article by Logan Allen
Pride in Service ES44s - Why They're Special
When ScaleTrains.com first announced the CSX Pride in Service units as part of their "Definitive ES44" series, I was excited from the start. To date, it is the quickest I've hit the preorder button for a locomotive. The ES44 is one of the most common units in active service on the railroads today and is an excellent example of modern locomotive design. With a slight bias myself to these wide cabs - thanks in part to GE's awesome work on Demonstrator liveries for the series - I wanted to see how these models would make waves in the modern HO landscape. To put it mildly, for a first run release, these locomotives made more than mere waves - they have washed away nearly anything comparable on the market today.
The CSX Service units hold a special place for me on a few fronts. Firstly, their significance. These units stand out amongst the fleet not only for their awesome livery, but also because they recognize and honor those who have picked up the torch of service for the greater good of the communities we live in - whether that be through Military, Fire/EMS, or Police. These engines are appreciated on a greater spectrum than just in the railfan community, which makes it all the more fun when you get to see bystander's reactions to these rolling tributes.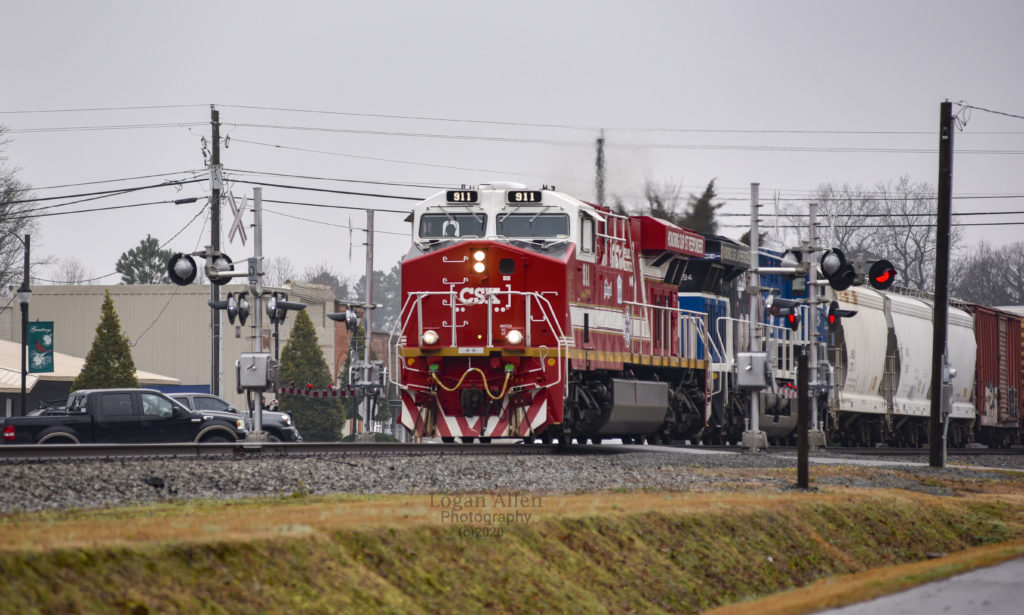 Wherever these units go, crowds follow and interact with the rail equipment more than any other heritage or special interest locomotive (not including steam). We see this through photos of the prototypes staged with local fire and police departments, and people genuinely excited to see a train arrive and pass. While the prototypes haven't seen much time on the road, the occasions they were out proved to be a special event for anyone fortunate enough to chase or run into them by luck.
For me, these units traveled quite literally down the street from home in a small town off the CSX A-Line, so I was very fortunate to see them in transit to/from Waycross, and occasionally leading a special move. These are some of the only diesel locomotives that the general public is interested in these days. I was joined by families and their friends trackside who were there to see them pass through town.
Recently, I was lucky enough to be trackside and able to photograph the trio in revenue service on a mixed freight run. With as rare of an occasion as this is, I made sure to plan a little fun shot, that wouldn't come up very often. Given I only had time for one intercept before heading to work, I made a rough plan of action and brought my own small-scale trio down to the tracks to shoot beside their full-scale counterparts instead of just grabbing rosters of the consist. While it was overall too quick, being able to get my models besides the real deal while they were doing track speed was something awesome that I didn't imagine would be feasible. Perhaps, it was fitting in a way that one of the cameras was propped up by one of the ST boxes that I had brought along just in case!
About the Models
The ScaleTrains.com models are gorgeous replicas of prototypes. Out of the many GEVO models I've owned, the ScaleTrains versions are the class leaders in weight, drivetrain quality, and sheer detail right out of the box. For a first run locomotive, I was floored with how accurate these were to the prototypes. I've been fortunate to spend a decent bit of time shooting the prototypes on the road and got up close when they were last on display in Hamlet, NC. They absolutely nailed the paint colors, logo placement, and details of the trio.
Another thing I really appreciate about this run of ES44s is that ScaleTrains has gone a few steps further than just delivering awesome models for consumers. A portion of each of the locomotives' proceeds goes back to the respective charities and organizations printed on the sides of the engine. No other model company involved with these liveries has gone as far to give back to the community and hopefully make a difference in lives across the country. While the trains might be small, the impact of doing such an act is far from it. This is one of the few trains you can buy today, and feel good about the impact your investment can have!
My favorite of the set has to be 1776, due to what it stands for, and the sheer intricacies of the livery. Getting the paint correct would be a challenge for any manufacturer, but ScaleTrains rose to the occasion and delivered a stunning replica of the digital camo, which is worth taking some time to admire when you see it in person. The detail standard in HO locomotives has been raised yet again and these locomotives draw from the quality we've come to expect and love from the current lineup, with a few extra surprises thrown in. One of the best surprises is upfront and center, but also one of the smaller details on the model: the clasp running from the electrical cable to the front anticlimber. No other company has replicated this in plastic before and the result looks incredible both in person and on camera.
This truly is the definitive replica of an ES44, and easily the best option in plastic we have on the market today. The best way to find out for yourself is to see one in person, whether that's checking one out from a friend at a model railroad club, or taking the leap and ordering one for your fleet. These locomotives are top-notch and have proven to be well worth the investment like the rest of my ScaleTrains fleet.
You can see my full video review of 1776 here:
My Journey of Model Railroading
My background in modeling has always been more on the collecting and operating side, mainly focusing on creating content for myself and a YouTube audience. I started making videos over 10 years ago as a fun experiment and was very fortunate to find an audience that liked my editing and presentation style. From this leap, I managed to amass over 13k subscribers and 18 million views. It has been a very fun and humbling experience! I've been fortunate to meet people from all over the country and world through this medium, and make many friends I wouldn't have been able to otherwise.
While far from a pro, I've been beyond thankful for the experiences, friends along the way, and opportunities that have presented themselves as a result of continually working on the video hobby. My approach has always been to have fun and create something that others can enjoy, bringing a slightly different spin on the usual train videos we all see. From this, an interest in photography gained traction and found footing. Since taking up still photography, I've been fortunate enough to have content published in multiple publications - ranging from a layout feature in Classic Toy Trains Magazine to providing advertising and feature photos to my alma mater's alumni and admission materials.
Shooting photos of models can be just as fun as the real thing, depending on your style. One thing I enjoy capturing is photos taken at track speed - as we do with panning or pacing shots of the prototypes. It adds an element of action and speed that can't easily be matched with a traditional staged photo, and not many people aim for this with their models. But when done right, you can end up with a photo that looks just as great as shooting an engine at speed trackside. Fortunately, having equipment that is highly detailed and decorated, like the ES44s from ScaleTrains, makes the job all the easier!