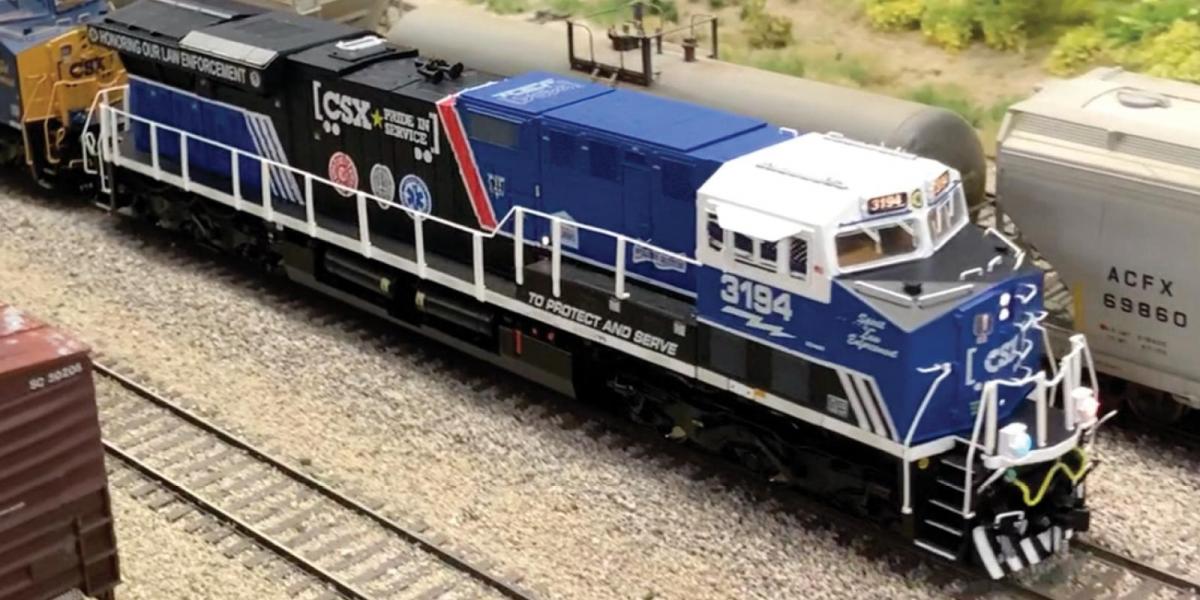 Pride in Service ES44 Reviews
The reviews are in: modelers love the all-new Rivet Counter™ CSX "Pride in Service" ES44 GEVOs. In this week's Time to Model™ spotlight, we're featuring some of the latest independent modeling reviews of the DEFINITIVE ES44.
YouTube reviewers James Wright (jlwii2000), Deryk Glass (DG Modelworks), Logan Allen (SCL3618), and SideTrackX have all published in-depth reviews on their YouTube Channels. Many have included pull-tests, coupler-height tests, wheel gauge tests, and more to show that the models meet NMRA standards. In addition, they demonstrate the sound and lighting features as well as explain the numerous detail differences on each locomotive.
Watch these thorough reviews now and See The Difference™ in our Rivet Counter HO Scale ES44s.
James Wright's Review:
Deryk Glass' Review Video: