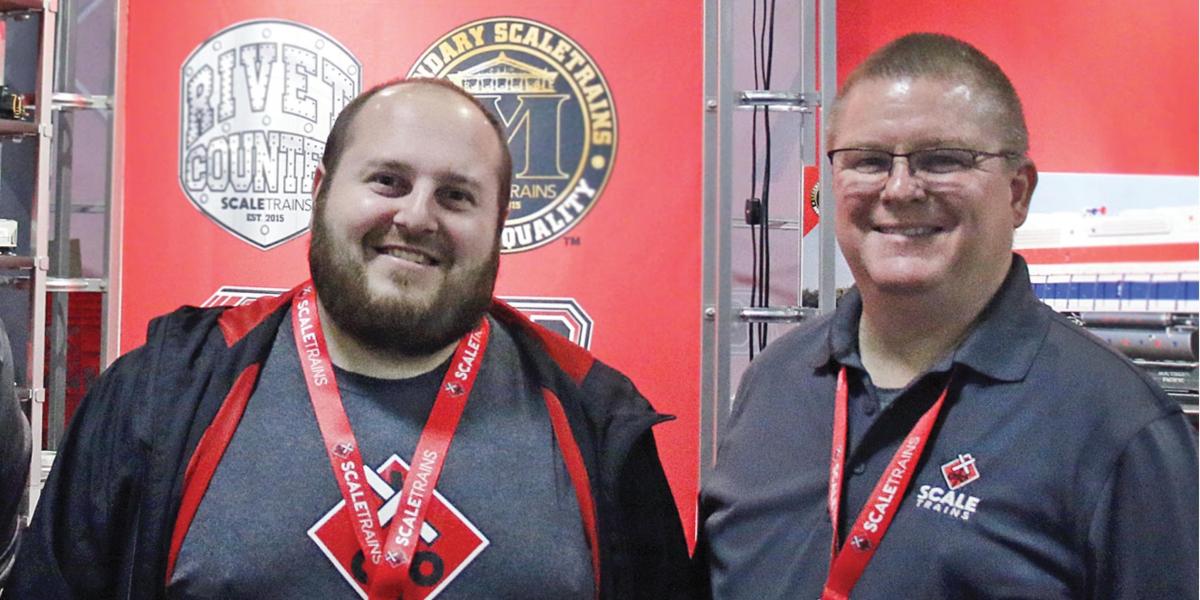 Behind the Design: Jesse Gahring's Custom ScaleTrains ES44
Our new ScaleTrains-branded Rivet Counter™ HO Scale ES44 was designed by contest winner Jesse Gahring. In this week's Time to Model™ story, Jesse shares the inspiration behind his design as well as several drafts that lead him to his winning paint scheme.
An Article by Jesse Gahring
Photos by the Author
When I saw the locomotive design contest on Facebook, I sent a screenshot of it to my three friends in a group chat and jokingly asked if I should enter. The more we talked and the more I thought about it, I came to the conclusion that I should actually do it. Considering I've been designing stuff for years now, it made sense. I started designing custom trains about 10 years ago with third-party paint schemes for Train Simulator. This included creative designs for both locomotives and freight cars. Through the years, I have also designed custom logos and building signs, most of which are now on my friend's freelance model railroad. Lately, I've been creating new paint schemes for dirt cars on iRacing. I really enjoy designing things and seeing a finished product come to fruition.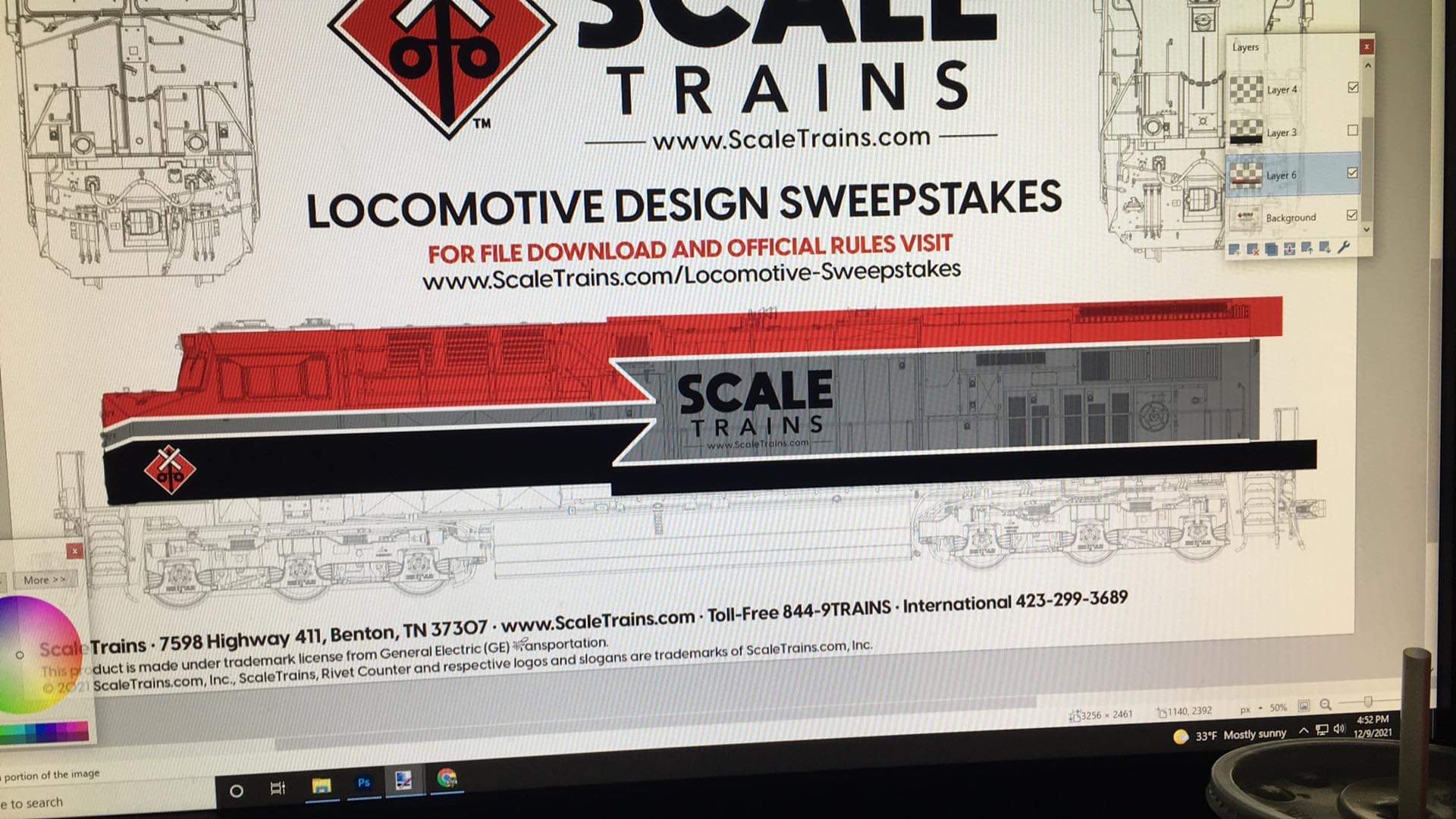 Designing my custom paint scheme for the ScaleTrains-Branded Locomotive contest was fun but also a challenge I spent a few hours just messing around with some stripes to see what I could come up with. Initially, my design looked like an arrow but I just didn't like it. Over the next two days, I spent a lot of time looking up railroads with paint schemes that I liked. Conrail, being my favorite heritage railroad, was my first source of inspiration but since it was such a simple paint scheme there wasn't anything I could do with it. However, during that time, I saw a photo of the Conrail and NYC heritage units together and I really liked the lightning stripes. Next, I checked out my local railroad - the Western New York and Pennsylvania - which inspired the safety stripes on the nose. I also took a close look at Canadian National, Chicago & North Western, Union Pacific, and GE Demo units. Since Erie, Pennsylvania is quite close to where I live, I've always liked the GE demos.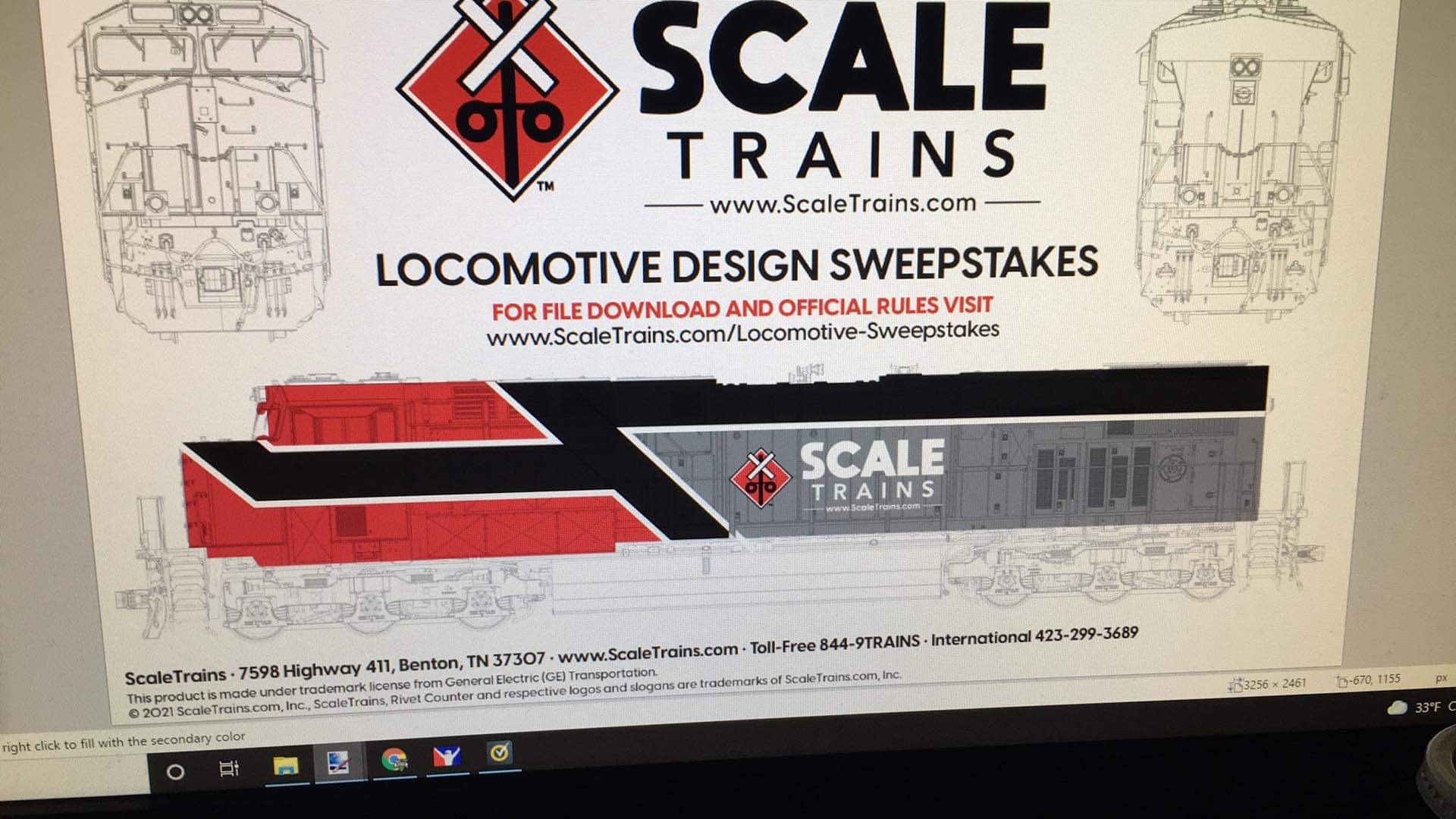 After looking that the different schemes more and more, I started to work out all the different stripes and angles for my design. Within a couple of hours, I ruled out the safety stripes and anything from the CN paint scheme. I was trying to do something with the main white stripe which is located right behind the cab on CN units but just wasn't working out like I planned. So that left me with GE, NYC, and CNW for inspiration. I started adding the CNW stripe and after doing so, my design really began to fall into place. The angles and clean lines with the color scheme just fit so well together. The bottom gray section on the long hood was the icing on the cake for me as that section is where the NYC meets CNW paint scheme. I think that it fit so well but also gave the locomotive the appearance of a GE demo unit as well. That's where the "Spirit of Benton" and the words on the radiator fan sections came into play.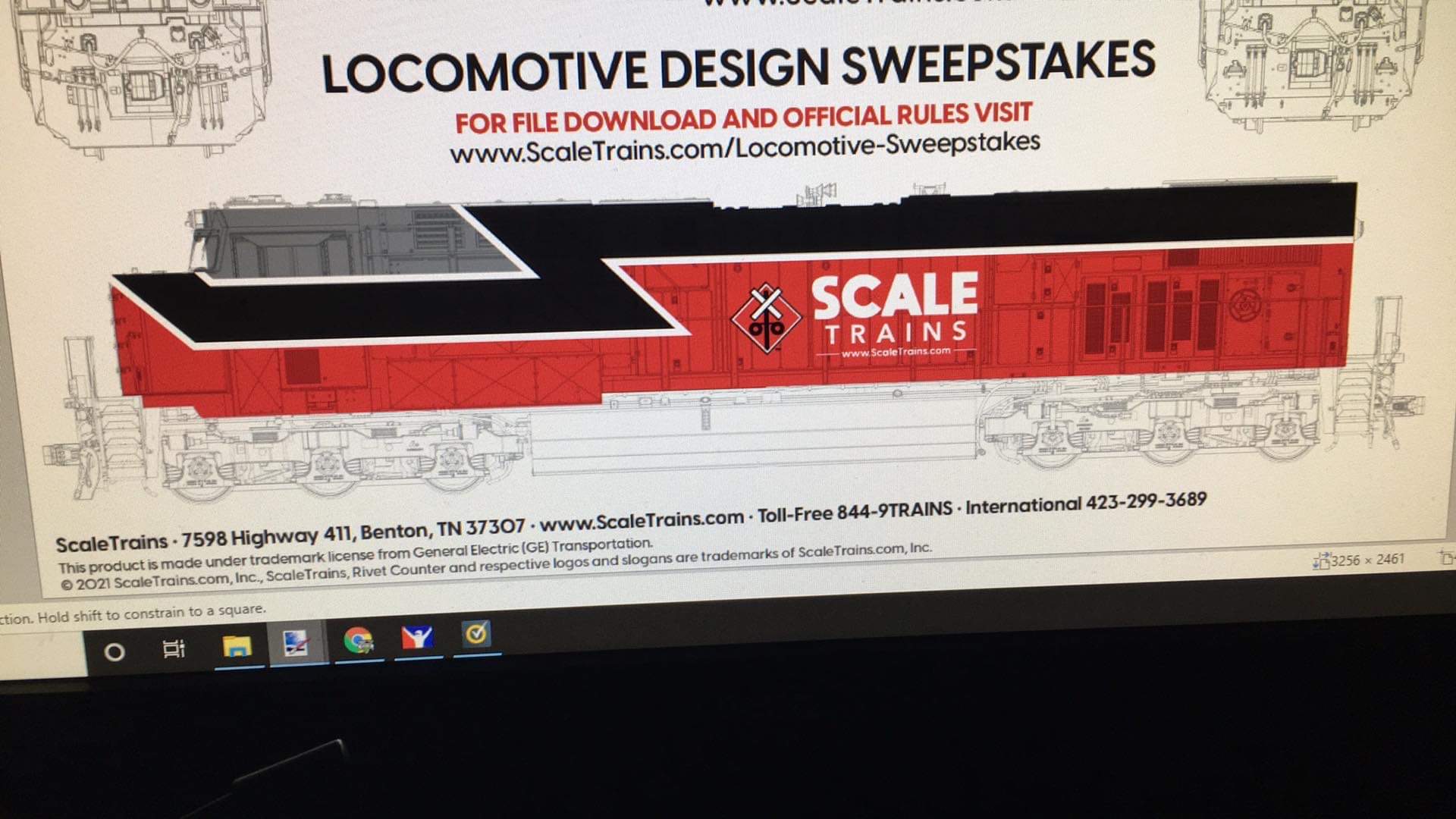 In total, I went into full detail on this design going in as far as painting all the handrails, and grab irons. The amount of time I spent on this project is really hard to determine. I nit-picked section by section of the design as I was doubting my work. I thought it wasn't good enough to enter the contest but with the help of my friends and family pushing me and believing in me, I got it done and submitted my entry! I started designing on 12/9/2021 and the last day I worked on the design was 12/26/21.