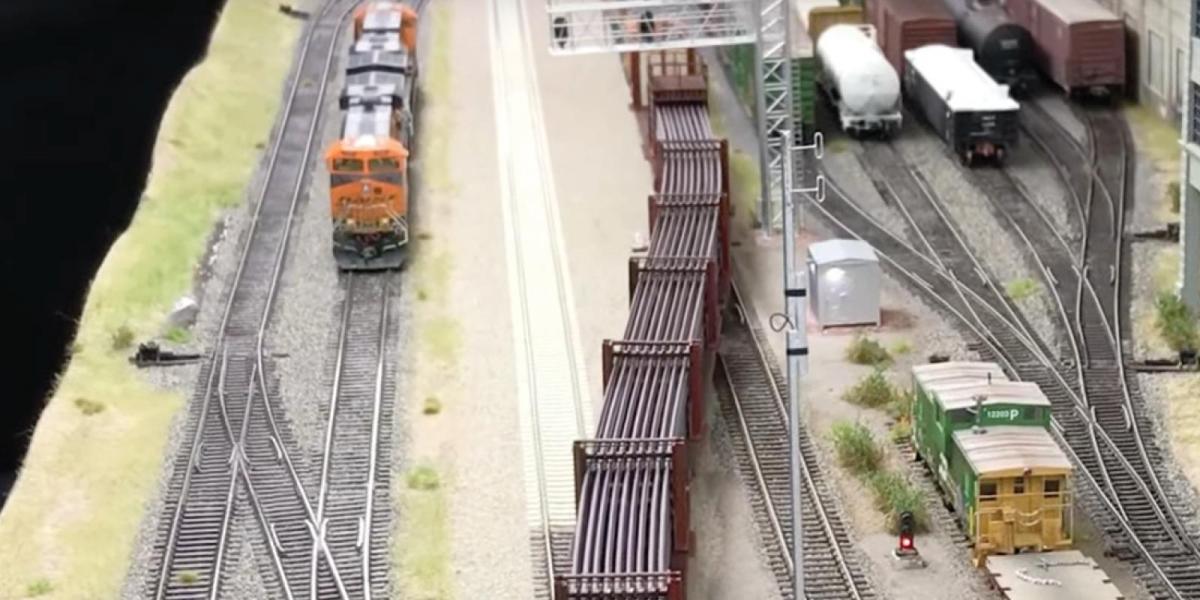 Time to Model: Welded Rail Train on HO Scale BNSF Fall River Division
In this Time to Model™ feature, we're showcasing John Parker's incredible welded rail train on his beautiful BNSF Fall River Division layout.
You may have seen this modern layout on NSModeler24's YouTube Channel. Or, you might even follow the layout on Facebook where John posts frequent layout updates and videos. Either way, if you haven't heard of the BNSF Fall River Division HO Scale model railroad, you'll be amazed at the scenery, attention to detail, and motive power on the layout (which happens to be mostly ScaleTrains). One of John's most popular freight trains happens to be a loaded rail train that articulates through crossovers, just like the prototype. The loads were made by http://www.protoloads.com/ and can be purchased through their site.
The motive power for the train includes two Rivet Counter™ HO Scale DASH 9s that were beautifully weathered by John himself.
Watch the video below: