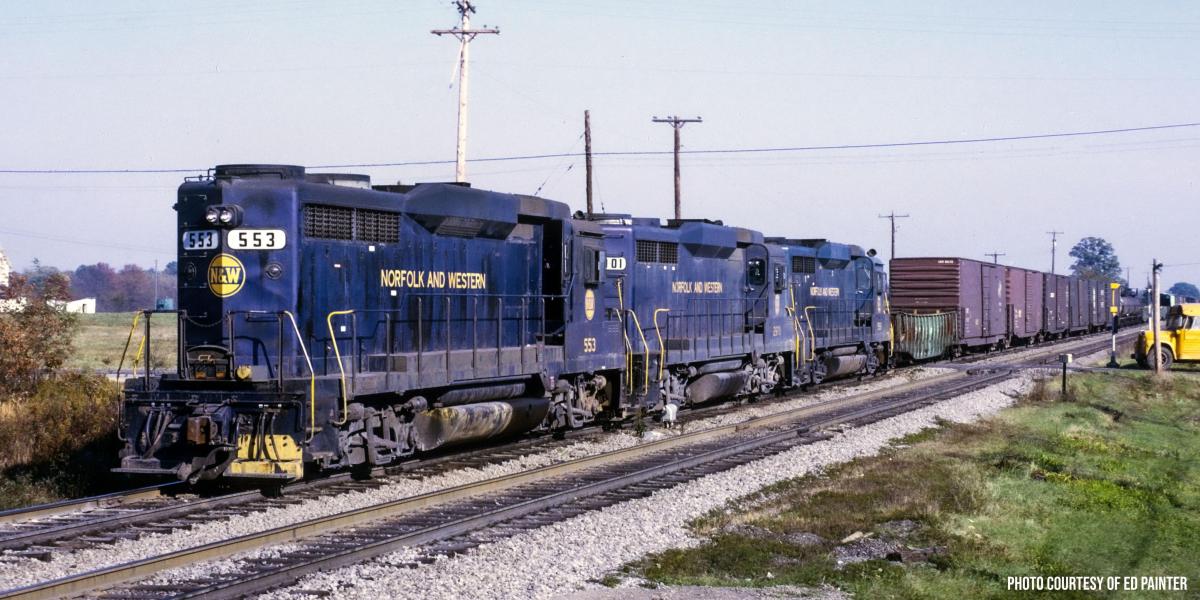 Time to Model: Norfolk & Western GP30 Memories
An Article by Ed Painter
All Photos by the Author
Norfolk & Western Railway purchased 44 total GP30s with a single order to EMD in 1962. These units were ordered with N&W's standard high short hoods, dual cab control stands, and the long hood designated front. They represented N&W's first purchase of second-generation motive power and with a turbocharged horsepower rating of 2250HP, they were the most powerful locomotives on N&W's diesel roster at the time of purchase.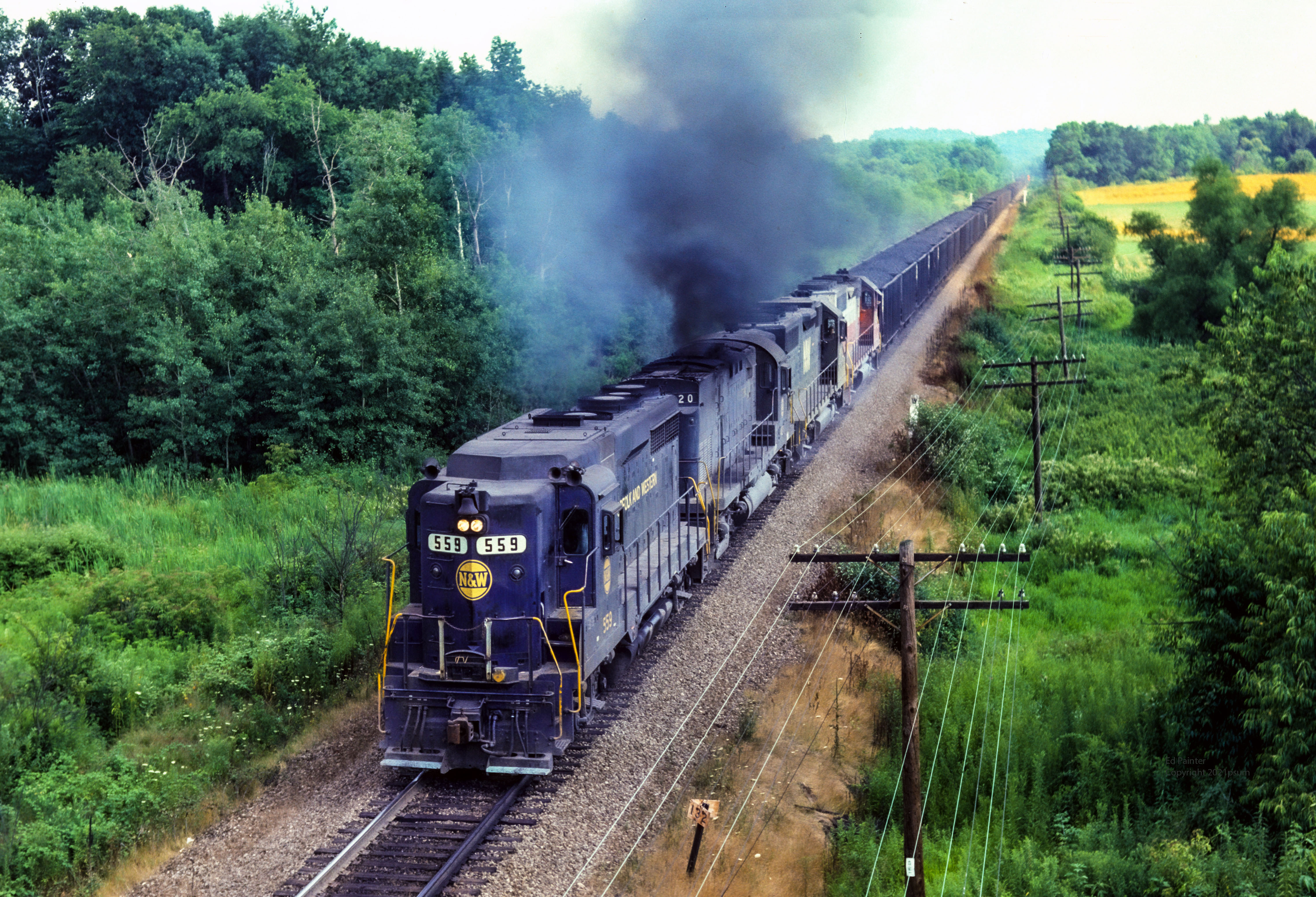 The units were numbered 522 through 565 following N&W's 22 passenger GP9s, 500 to 521, in N&W's diesel numbering sequence. When delivered, all 44 were painted in N&W's second freight scheme: solid black with deluxe gold lettering and gothic N&W medallions. Over the years, the GP30s were painted into all the subsequent N&W paint schemes with a fair number being painted into the Peveler Blue scheme.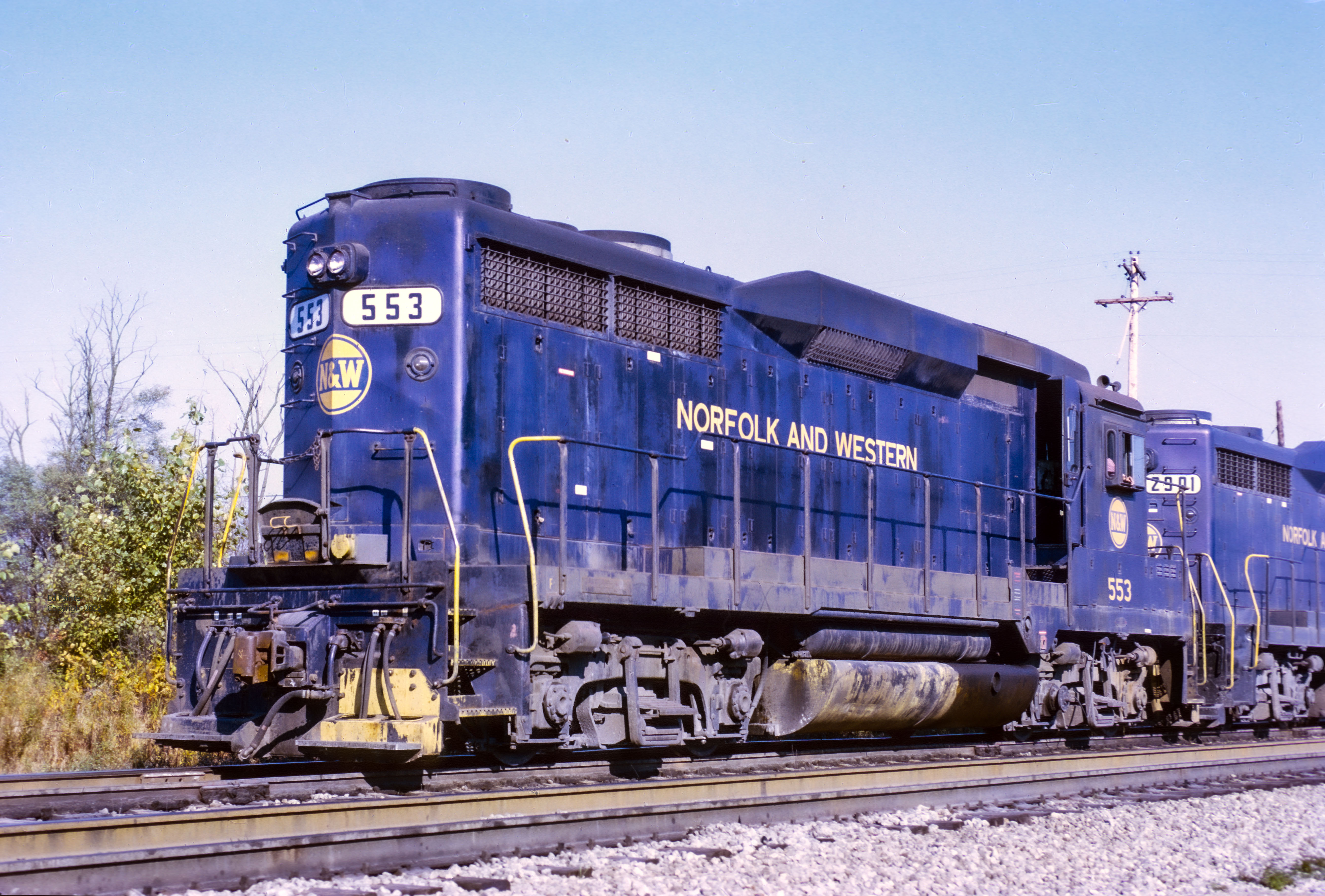 As for Pevler Blue and the general dirty condition of most N&W diesels during the 60s into the 80s, with the lack of cleanliness, it was often difficult to see that a locomotive was blue or black. The frugal N&W wasted little money on locomotive cleanliness. At the time of the merger with the Southern Railway in 1982, only one N&W 500 series GP30 was retired, the 546, and it was removed from service due to wreck damage. The remaining 43 units saw service on Norfolk Southern with some receiving fresh NS "Thoroughbred" paint.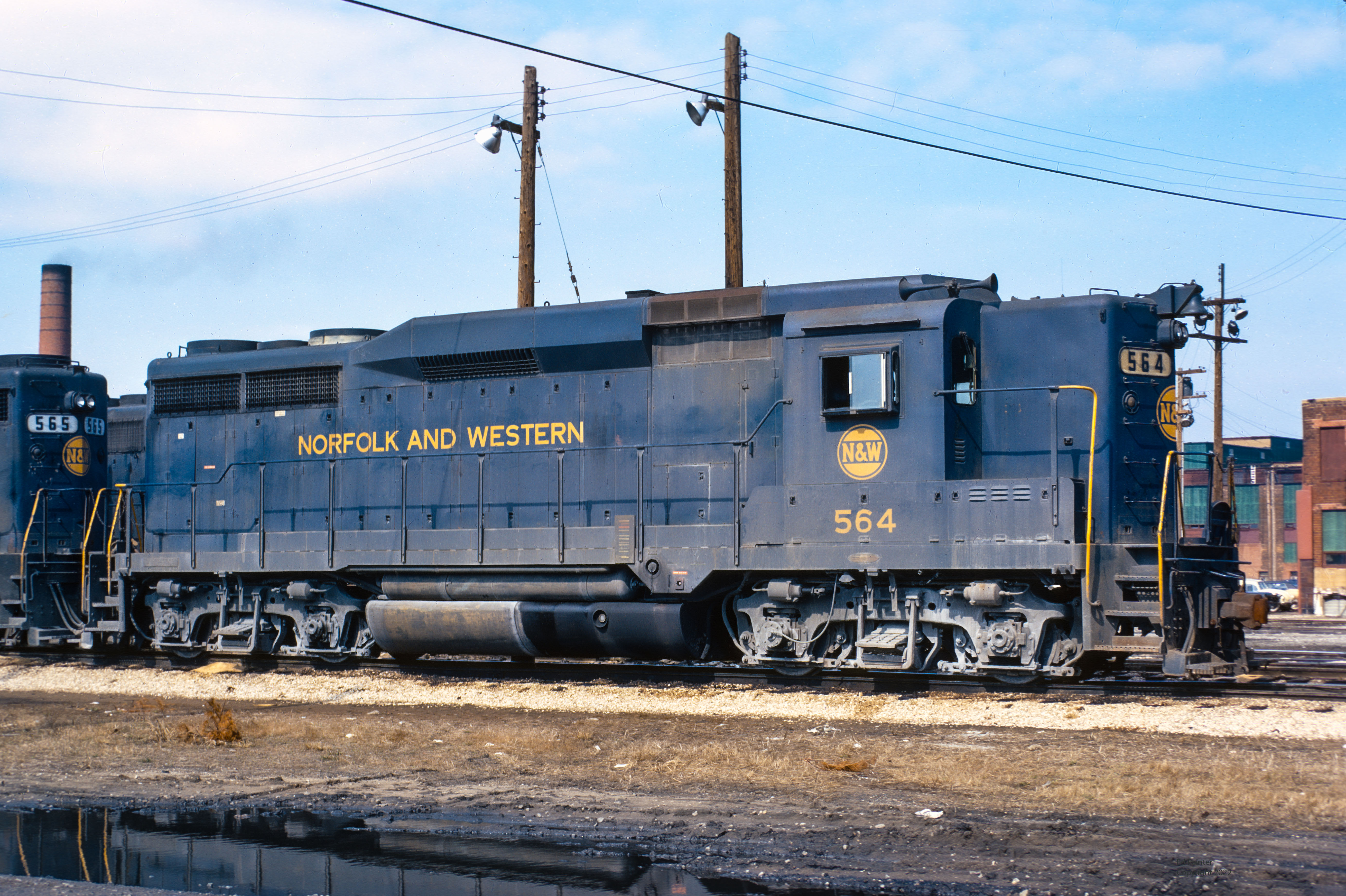 The 500 series Norfolk & Western GP30s operated in all types of service throughout N&W's system (expanded by merger in 1964). This ranged from Kansas City to St Louis to Detroit to Buffalo to Norfolk to Chicago and so on. They were well received by train crews and the motive power department alike. When leading, which was common, you were as likely to see them running long hood forward as you were short hood forward.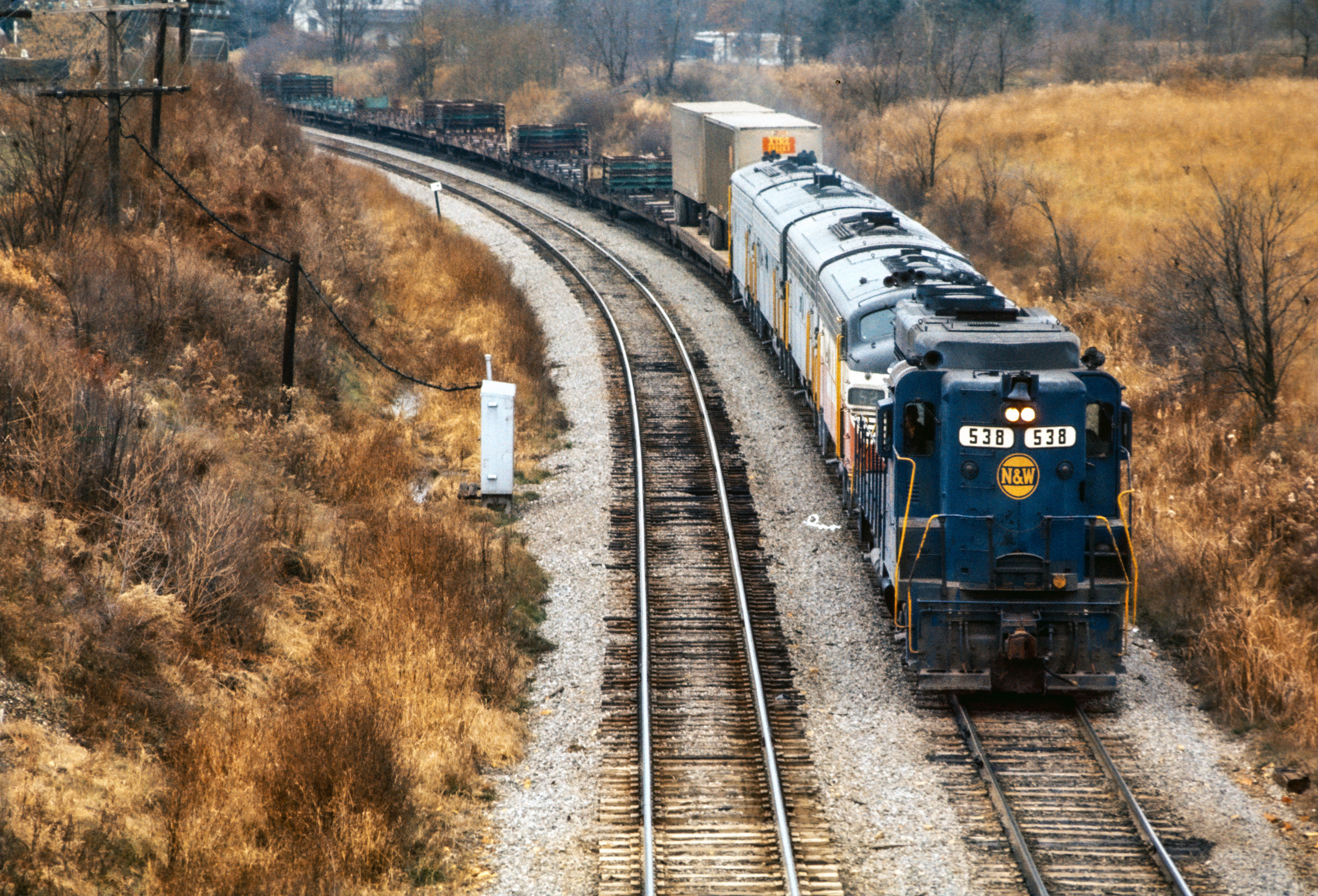 I have vivid memories of seeing them in service both in Southwest Virginia and West Virginia where I'm originally from and later in northeast Ohio on the former W&LE/NKP through Brewster and Bellevue. The distinctive dynamic brake hump on GP30s always made them unique. They are my favorite 4-axle EMD locomotive.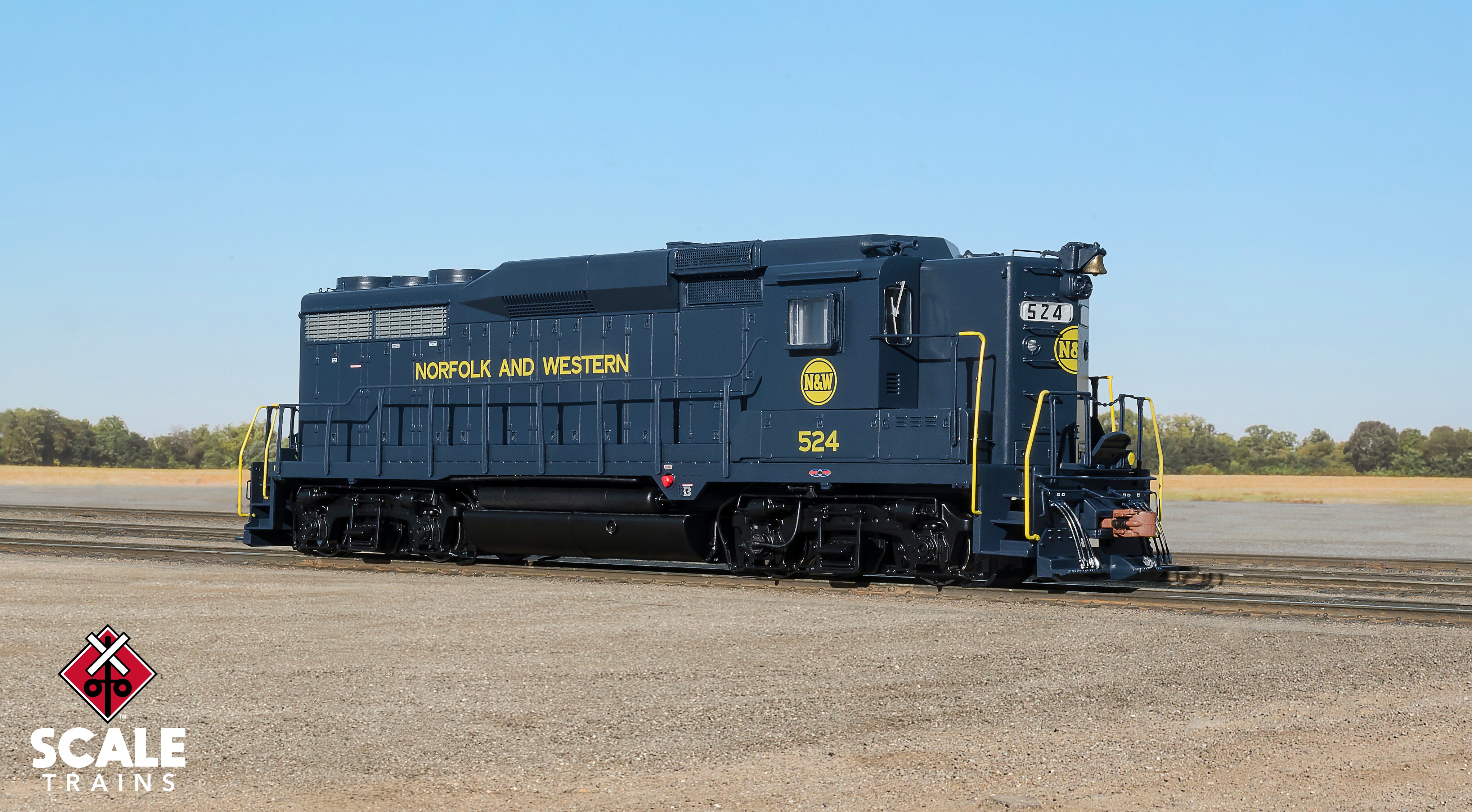 I look forward to adding multiple ScaleTrains Pevler Blue GP30s to the N&W roster on my model railroad: The Virginia Piedmont, Appalachian, and Western. They will be welcomed additions. Like all ScaleTrains products they are beautiful, prototypically accurate, and top-quality models.
NOTE:
The N&W also rostered 10 standard, low short hood GP30s that it received through merger from the Nickel Plate Road in 1964. These units were numbered 2900 to 2909. These units had single control stands with the short hood designated front. They also had distinctive headlights and bells located in the end of the low short hood. They were not dynamic brake-equipped and as such, they primarily saw service on the flatter former NKP, WAB, P&WV regions of the N&W system.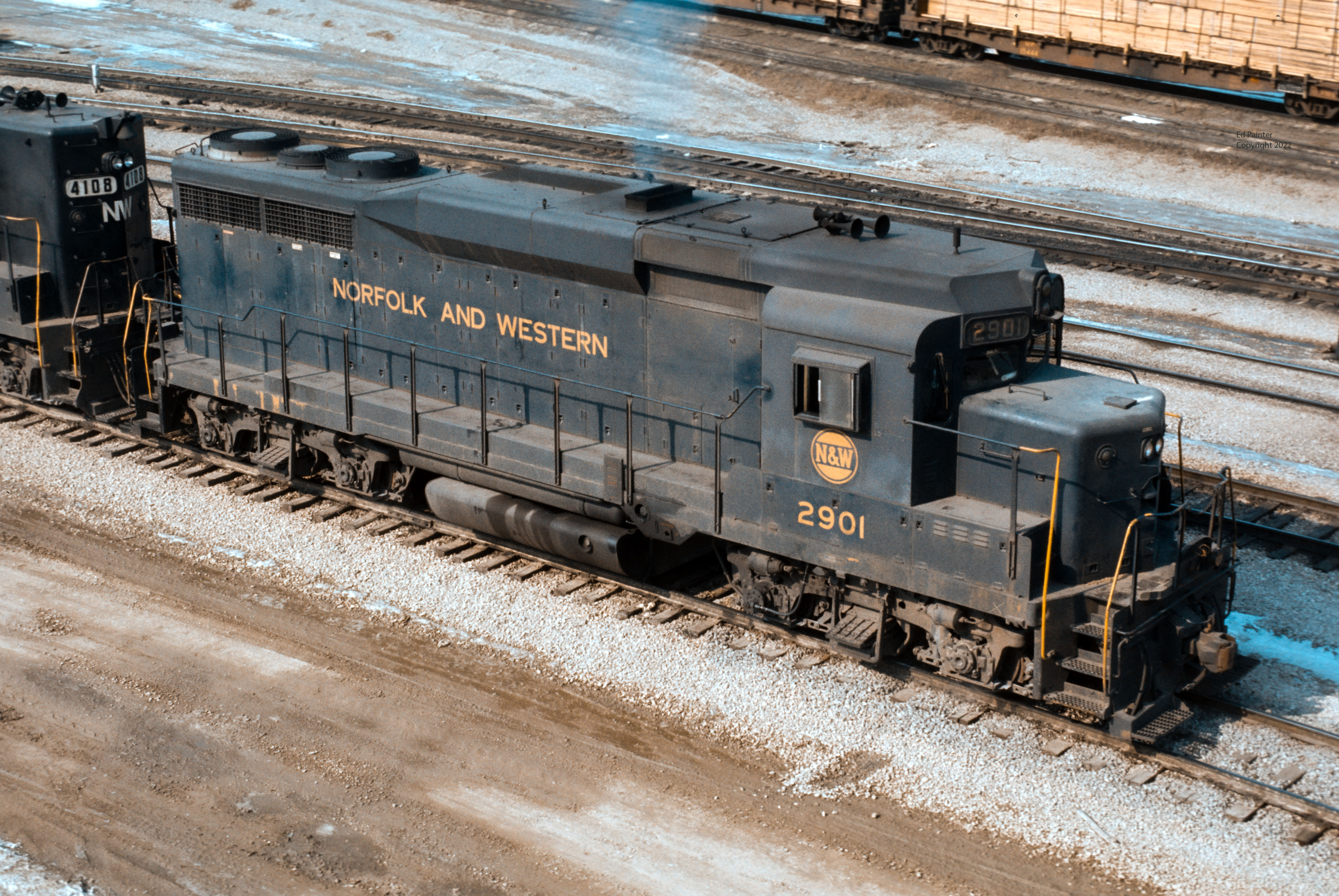 Perhaps, we can look forward to Nickel Plate and N&W versions of these units from ScaleTrains in the future!