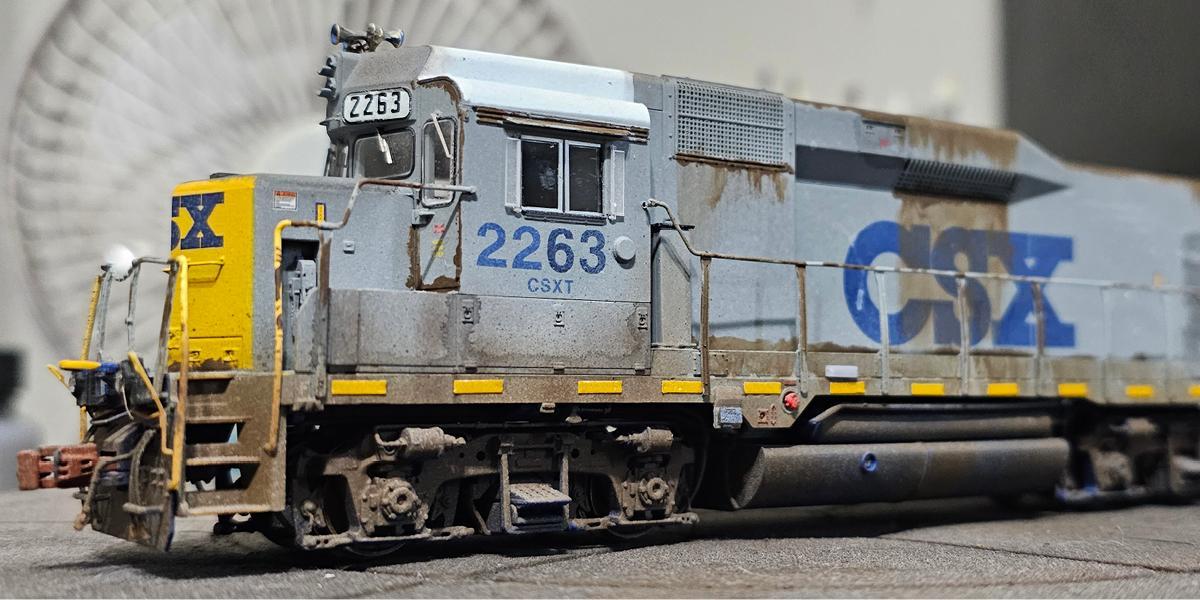 Time to Model: My Custom CSX GP30 Slug
Story and Photos by Kerry Douglas
The GP30 Slug has always been a personal favorite locomotive due to the unique features that have enhanced the slug concept in locomotive technology. To my knowledge, CSX was one of the first Class I railroad to have converted all their older locomotives such as the GP30, GP35, GP38, GP38AC, and GP40 with a cab for operations in road service. The road slug has essential features that benefit the mother unit such as a pair of traction motors for extra track of effort, a fuel tank for extra fuel capacity for the mother unit, and other basic features from a locomotive except for the prime mover.
Honestly, there isn't any significance as to why I chose to model CSXT 2263 other than I had to pair it with the proper mother unit. The paint scheme is rather unique, because during the 90s, all the way to the early 2010s, CSX still had a hand full of GP30 RDMT Slugs wearing the YN1 and YN2 paint schemes.
So here's the process of how I weathered the slug. I began by using thinned-down white paint that I sprayed the unit with in light layers, giving it a faded look. The next step was to weather the trucks, fuel tank, and pilot of the locomotive with "Chipped Rust" from AK Interactive. The rust spots and blemishes are a combination of Chipped Rust and Dark Rust from AK Interactive. The rust streaks are a combination of the ground powder and Dark Rust wash from Monroe Models. With a few other detail parts such as the ditchlights and K5LA horn, the slug has the mid-2000s to early 2010 look, just as it appeared before being repainted into the YN3 scheme.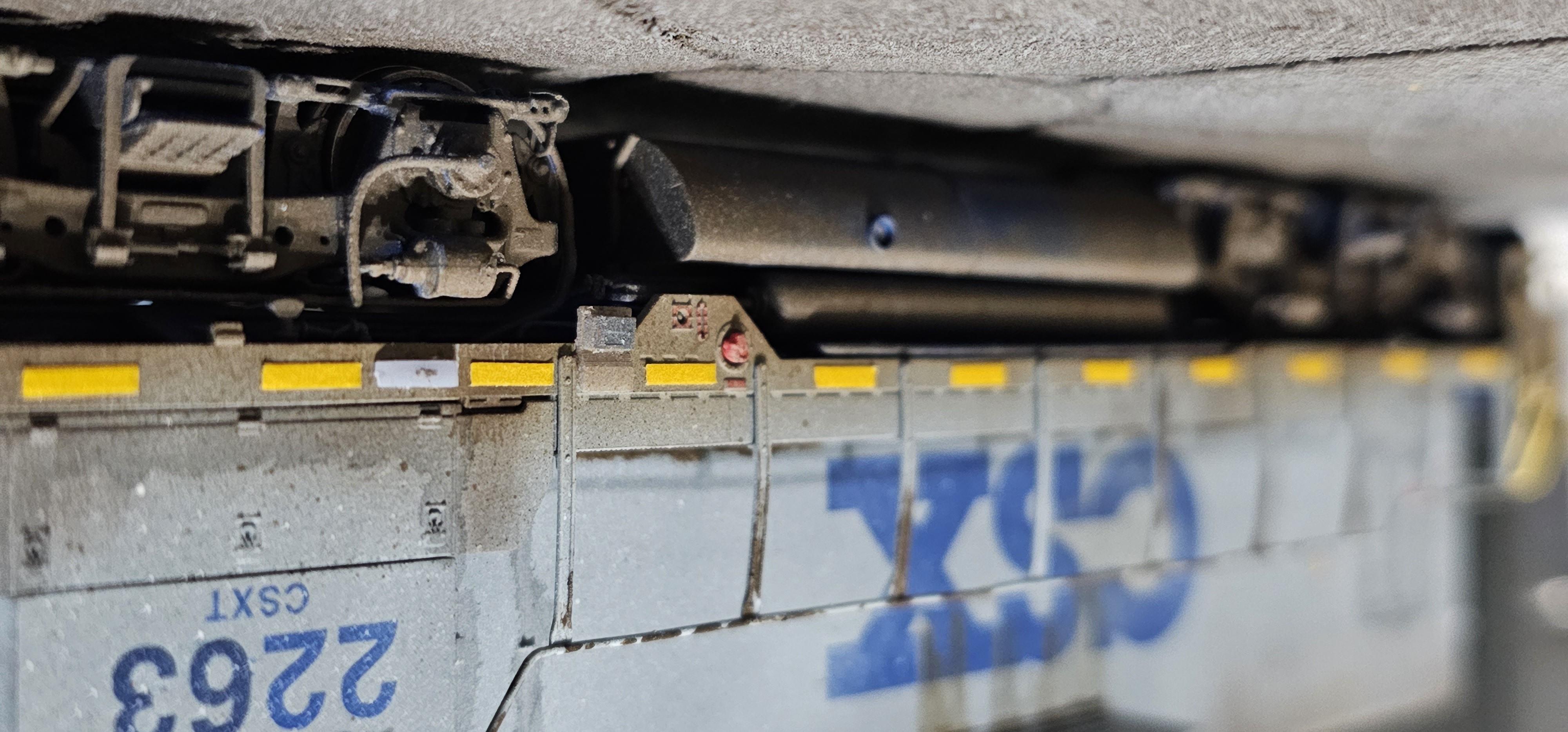 The GP30 slug is one of these models that I've truly been waiting to be produced because, for many years, no one has ever thought of producing this model. Previously, the only way that you could have a slug is in HO Scale was by investing a lot of time and effort to scratch-build one.
ScaleTrains has always thought outside of the box when it comes to producing high-quality, "Rivet Counter" brand models and the GP30 Slug is one of them. I can't wait to see the second run of this unit in the future.